The islands of the Bahamas have more than 300 days of sunshine every year and usually enjoy temperatures ranging between 70 and 80 degrees Fahrenheit, sometimes reaching to the 90s. As northern islands of the Caribbean, temperatures are generally cooler than in other Caribbean nations.
Weather in February
In general, February is the coldest month of the year in the Bahamas with temperatures ranging from lows in the 60s to highs in the upper 70s. Mornings and early evenings are the coolest time of day in February, and daily temperatures increase by early afternoon. Overall, February temperatures average to 70 degrees Fahrenheit.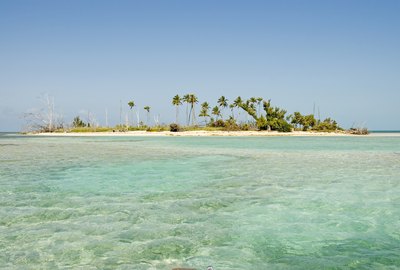 Peak Season
February lies in the middle of the high tourist season in Bahamas, which lasts from mid-December to mid-April. During peak season, accommodation prices are at their highest throughout the island chain, and travelers need to book hotels at least two to three months ahead.
Precipitation in February
Because the Bahamas are already toward the north of the Caribbean, northern islands in the Bahamas can get twice as much rain as the south. In general, levels of precipitation are at their lowest in February, with the highest chance of rain occurring around 7 a.m. and 7 p.m.
Hurricanes
Hurricane season in the Bahamas is officially from June to November, so February is a dry and temperate month with little chance of stormy weather. Even during hurricane season, most storms pass by the islands.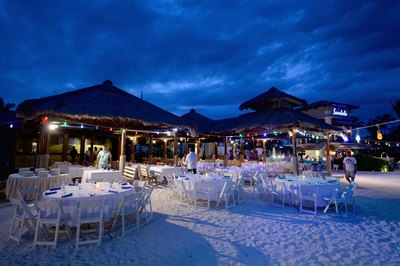 Humidity in February
The Bahamas can experience levels of humidity of 80 percent all year round, but the regular easterly trade winds that blow through the country keep temperatures comfortable. February brings lower levels of humidity than the stickier Bahama summers, and temperatures stay moderate.