Freshly-squeezed juice is a healthy alternative to bottled and canned juices, which often contain artificial sweeteners and additives. It is easy to have freshly-squeezed juice at home with the help of a juicer. There are two main types of juicers: centrifugal and cold-press. Although both machines provide fresh juice, they operate differently, resulting in notable differences in the finished product. The type of juice that is best for you is a matter of personal preference.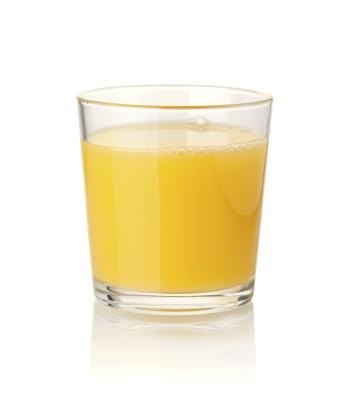 (Evgeny Karandaev/iStock/Getty Images)
The most widely available electric juicers are centrifugal juicers. The way these machines operate affects the quality of the juice they produce. These appliances extract juice from fruit with an internal high-speed blade that spins against a metal strainer. The juice is separated from the flesh of the fruit by the centrifugal force generated by the blade and strainer separates the juice from the flesh of the fruit.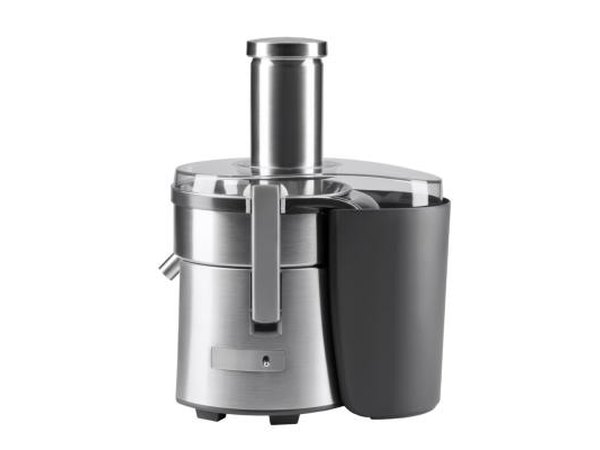 gawriloff/iStock/Getty Images
As the blade inside a centrifugal juicer spins at a high speed, it generates heat. This heat destroys enzymes in the fruit that is being cut and juiced inside the machine. The heat also oxidizes and separates nutrients naturally found in the whole fruit, rendering those nutrients that make it into the juice less pure. Centrifugal juicers produce less nutritious juice than cold-press juicers, according to FoodMatters.
DAJ/amana images/Getty Images
Cold-press juicers (sometimes referred to as masticating juicers) also produce juice from whole fruit. Instead of cutting fruit like centrifugal juicers, cold-press juicers chew or mash fruit to extract juice. Gears inside cold-press juicers compress fruits, vegetables and greens to squeeze out the juices. These juicers keep the juice intact, meaning naturally-occurring nutrients are retained in the extraction process.
Serghei Velusceac/iStock/Getty Images
Many health-conscious people prefer cold-press juicers to centrifugal juicers because they operate with lower heat. This lower heat setting keeps fruit enzymes intact. Since cold-press juicers mash fruit, they do not oxidize nutrients found in the fruit. They are believed to produce a more pure juice, as the finished product does not differ greatly from the juice inside the fruit.
Cold-press juicers also efficiently process leafy greens, such as spinach, wheatgrass and kale. This is a task that centrifugal juicers are not equipped to perform. Since these leafy greens carry many health benefits, this is another way to get vital nutrients and vitamins using cold-press juicers.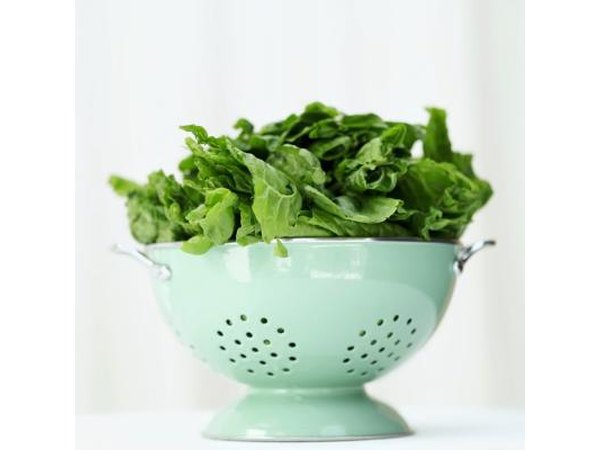 Stockbyte/Stockbyte/Getty Images
The quality of the juice is often the deciding factor in choosing the right juice for you. If you have strict dietary needs, you may want to consider drinking cold-press juice to retain natural vitamins and nutrients. Cold-press juice is also a prime choice for people who enjoy healthy, natural smoothies. Centrifugal juice will mostly likely suit your needs if you are using the juice mainly for cooking and as an addition to other beverages.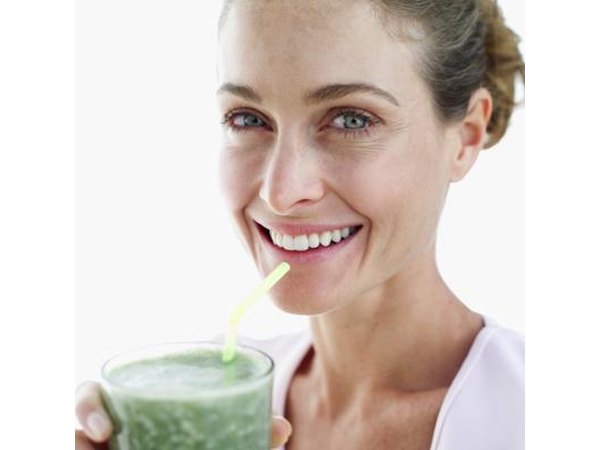 Stockbyte/Stockbyte/Getty Images
Promoted By Zergnet