The American Public Works Association estimates that 19,400 U.S. municipalities need workers to perform a range of duties. If you have an interest in public sector work, this spells opportunity. City and county public works departments constantly seek qualified employees to plan, build, operate, maintain and manage community infrastructure.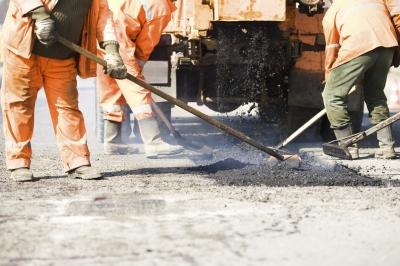 (Dmitry Kalinovsky/iStock/Getty Images)
The public works administration features the public works director and an executive secretary, who performs secretarial duties for the director. The director oversees all facets of the departments within public works. Typically, public works includes the departments of transportation, engineering, facilities maintenance and streets. The director develops, implements and monitors all operations and projects, plays a key role in long-range planning, construction design for road and capital projects, approves department budgets and hires department heads. The director also communicates regularly with city officials, such as the city manager or mayor, and often attends public meetings to provide reports and expert opinions to elected officials.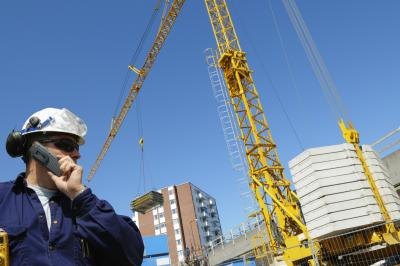 christian Lagereek/iStock/Getty Images
The streets department manager serves as the head of this department. They supervise and direct the daily activities of the department and its employees. Their job focus is to construct and maintain the community's streets, public sidewalks and storm drainage systems. The streets department manager also handles personnel matters, including hiring and disciplining workers. He sets the department's annual budget, prioritizes the department's workload and responds to citizen concerns. The streets department also features one or more supervisors who oversee street crews involved in concrete construction and maintenance, grading, laying asphalt, plowing snow and maintaining equipment. Supervisors may have other duties delegated by the department manager. Additional duties often include handling personnel matters, creating and maintaining schedules for projects and ensuring that crews work safely and follow all department procedures and policies. Crew leaders spearhead teams that perform specific duties, such as mowing rights of way and patching potholes. Crews also feature construction and maintenance workers. They perform much of the manual labor, such as operating paving equipment, pouring concrete and digging holes.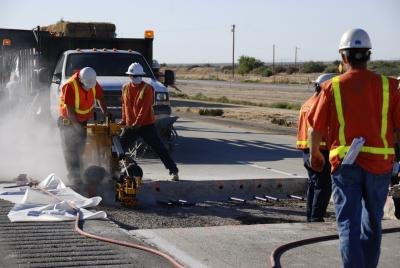 PHIDUONG/iStock/Getty Images
Public works departments need construction engineers, and many municipalities have entire departments dedicated to engineering. The city engineer directs the development review and approvals for city construction projects and oversees construction design for road work and other capital projects. The engineer also plays a role in budgeting and negotiating contracts for construction projects. The engineer coordinates and communicates between many departments, including municipal planning, water, parks and fire departments. The city engineer also hires other staff for the engineering department. Other personnel may include additional engineers, who perform engineering duties under the direction of the city engineer, and inspectors and surveyors, who check plans for construction projects, provide engineering guidance while projects are under way and ensure that projects follow the specifications.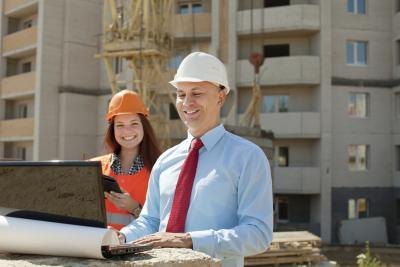 JackF/iStock/Getty Images
Municipalities hire transportation engineers to oversee the traffic aspect of public works. Transportation engineers work with the engineering and road departments to ensure that communities meet necessary road safety standards. They perform traffic flow studies to determine the design requirements for certain roads and determine the appropriate speed limits and traffic control devices. The transportation department often features a supervisor, who oversees the maintenance and installation of traffic control devices and speed limit signs. Technicians and laborers perform the manual labor needed to meet the transportation department's responsibilities.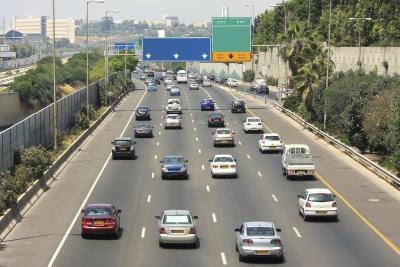 rglinsky/iStock/Getty Images
Some larger cities feature a fleet management department. This department handles purchasing, maintenance, repair and disposal of all vehicles used by the city's public works department. The department works on service cars and trucks, cement mixers, lawn tractors and heavy machinery. The department plays a crucial role in keeping vehicles running smoothly, which ensures efficiency. The fleet manager heads the department under the general supervision of the public works director. One or more mechanics also work in the department.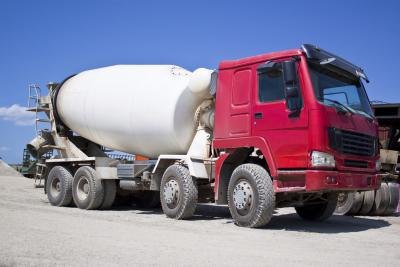 Kitsune06/iStock/Getty Images
Promoted By Zergnet