Citric acid and ascorbic acid are common ingredients in a variety of products. They're also found in some of the same foods, such as citrus fruits. But they're very distinct acids with specialized roles to play in your health. Citric acid fills a key spot in energy production, while ascorbic acid's antioxidant action protects cells throughout your body.
Different Characteristics
Citric acid is a natural component of many fruits and vegetables. Some of the same foods also contain ascorbic acid, but the two aren't related. Ascorbic acid is the chemical name for vitamin C.
Even though both are only mildly acidic and odorless, they're different in taste. Ascorbic acid is described as acidic but pleasant tasting. By comparison, citric acid has the strong, tart flavor associated with lemons.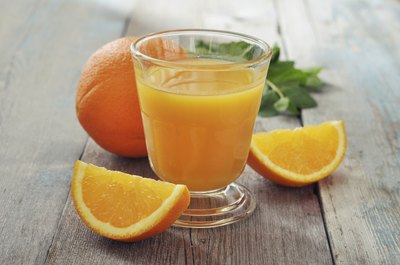 Vital but Varied Roles
Vitamin C, or ascorbic acid, is one of your body's most important antioxidants. It's also essential for making collagen, which builds and strengthens tissues throughout your body, including your bones, skin and tendons. Your body can't synthesize ascorbic acid, so it must come from your diet.
Citric acid also has a vital job to fill in your body. Every cell depends on it to trigger the chemical reactions that produce energy. Unlike ascorbic acid, cells can synthesize all the citric acid they need for energy.
Health Benefits
In addition to its antioxidant action, vitamin C strengthens your immune system by stimulating the production of white blood cells that kill bacteria. It doesn't prevent colds, but vitamin C may reduce the severity or duration of a cold, reported the "Cochrane Database of Systematic Reviews" in January 2013.
Vitamin C may help lower blood pressure, but more studies are needed to determine its effectiveness, noted a review in the "American Journal of Clinical Nutrition" in April 2012.
Citric acid can prevent future kidney stones from developing in people with a history of stones, according to New York University Langone Medical Center. One small study published in the "Journal of Clinical Biochemistry and Nutrition" in November 2007 found that taking citric acid helped reduce fatigue after exercise.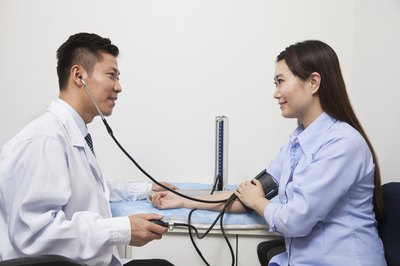 Top Food Sources
Oranges, lemons and grapefruit are some of the best sources of citric acid and ascorbic acid. Several vitamin C-rich foods -- broccoli, tomatoes, potatoes and strawberries -- also contain citric acid, but veggies generally aren't the top sources of citric acid.
After citrus fruits, the best sources of citric acid include fruits such as currants, raspberries and apples, according to the Hawkins Watts website. By comparison, vegetables such as sweet peppers and brussels sprouts are excellent sources of vitamin C.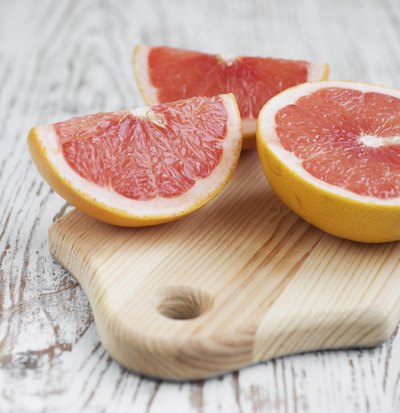 Commercial Uses
Ascorbic acid and citric acid are both preservatives that prevent food spoilage and stop changes in color and flavor. In this role you'll find them in a variety of foods, including baked goods, cured meats, cereals, snacks, oils, dressings, jams, gelatins, canned vegetables and prepared fruits.
About half of all the commercially produced citric acid is used to enhance flavor and add tangy flavor to soft drinks and other beverages, according to the European Citric Acid Manufacturers Association. It also helps control acidity in frozen desserts and canned foods.