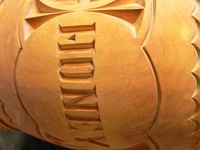 Honey is widely regarded as one of nature's most powerful medicines. Manuka honey in particular has broad antibacterial properties and acts as a natural antibiotic. This means it can help fight many types of bacterial infection, including chest infections. Manuka honey is promoted as a preventative medication for the common cold, a condition which in some cases can develop into a chest infection.
Definitions
Manuka honey is a type of honey which is mono-floral, meaning the nectar it is made from is only collected from one type of flower, the manuka flower from New Zealand's native manuka tree. Manuka honey is a good source of propolis, a natural antibiotic found in all honey.
Chest infection includes infection in the lungs and/or surrounding tissue and skeleton of the body. Common types of chest infection are bronchitis, which affects the larger airways, and pneumonia, which affects the smaller air sacs of the lungs. Chest infections may be viral or bacterial in nature and can affect people of all ages.
Healing Properties
Honey has been known for its healing properties for centuries. It was used by the Ancient Greeks. It was used by medics in the Second World War to help treat wounds. The healing properties of manuka honey in particular have been the subject of research in New Zealand for over 20 years. The research team, led by Peter Molan MD of the Honey Research Unit at the Waikato University, found manuka honey was particularly helpful for treating infection caused by two types of bacteria, staph aureus and streptococcus pyogenes. Both may be present in colds, sore throats, skin infections and certain lung infections, including pneumonia.
How It Works
Regular honey gets its antibacterial qualities from hydrogen peroxide, present in the honey in small amounts. Hydrogen peroxide is, however, broken down easily by the body's natural enzymes. Manuka honey differs in that its antibacterial action comes from non-hydrogen peroxide substances. It is also rich in vitamins, minerals and amino acids and is not sensitive to heat and light in the same ways as other honeys. This means that when consumed with hot tea or water, for example, it retains its antibacterial action.
Clinical Use
Manuka honey is rated according to the strength of its antibacterial action, known as the "unique manuka factor" (UMF). Clinical use is generally at UMF 10 or higher. Manuka honey is generally taken three times a day, dissolved in the throat. A common way of taking it is in a cup of tea or hot water. Manuka honey is also available in tablet form.
Prevention
While manuka honey has been known to aid common lung and chest infections, as well as those caused by chronic diseases such as cystic fibrosis, it is more commonly used as a general immune system booster and common cold remedy. Proponents of manuka honey claim it is beneficial to take the honey daily to prevent harmful bacteria from forming, which may in turn develop into an infection.