There is no single American diet, as people all have their own tastes and habits, according to Ahealthyme.com. Some Americans eat extremely healthy, but the majority of Americans have diets that are too high in salt, saturated fat, cholesterol and sugar. Diets that are high in saturated fat significantly increase the risk for heart disease, according to the American Heart Association. Eating healthy is the key to a long and healthy life.
Categories
Most American diets fall into one of two categories which are "Prudent" and "Western," according to Ahealthyme.com. The prudent diet is extremely healthy and includes foods like fish, poultry, vegetables, greens, tomatoes, legumes, fresh fruits and whole grains. The prudent diet is typically low in calorie-rich and fatty foods such as red meat, eggs, high-fat dairy products, French fries, pizza and desserts.
The western diet is the exact opposite of the prudent diet. Foods such as red meat and fatty foods are the staple of the diet, while healthier foods are consumed scarcely. The western diet is also extremely high in salt, cholesterol and sugar. Nutrients, phytochemicals and fiber are found in low amounts in the western diet as well. Phytochemicals helps protect the body from cancer.
Effects
A 12-year study conducted with more than 6,000 women found the western diet significantly increased the risk for heart disease compared to the prudent diet, according to Ahealthyme.com. Some studies have found that high-fat low nutrient diets also increase the risk of colon cancer, diabetes and other diseases.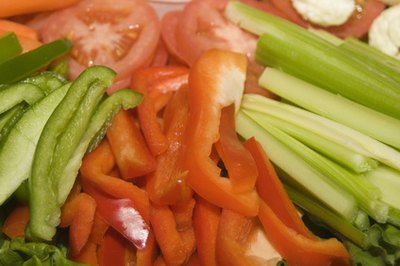 Cause
One of the major causes of weight gain and unhealthy diets are portion control, according to Ahealthyme.com. Businesses in the food industry decided they needed large portions to stay competitive. As a result, Americans are sometimes consuming as much as 2,000 calories in a single meal. In the 1980s, people didn't eat enough fruits and vegetables, but they had lower portions of unhealthy foods, which resulted in a healthier diet.
Considerations
Twenty-five years ago, the average daily caloric intake for Americans was 1,850 calories, according to Ahealthyme.com. Today, Americans consume closer to 2,100 calories a day, which would add an extra 31 pounds to every person each year in theory. That's a 300 calorie increase or the equivalent of two cans of soda.
Ironically the average American has only three meals per day, and 42 percent of Americans eat less than twice a day. However, the quantity of calories consumed at each meal is so high that it still leads to weight gain.
There are more than 170,000 fast food restaurants and over 3 million beverage vending machines in the United States, according to Ahealthyme.com. This makes it extremely easy for people to satisfy their sugar and fat cravings.
Warning
Nearly two out of every 3 Americans are overweight, according to SurgeonGeneral.gov. One out of every 8 deaths in America are related to a person being overweight.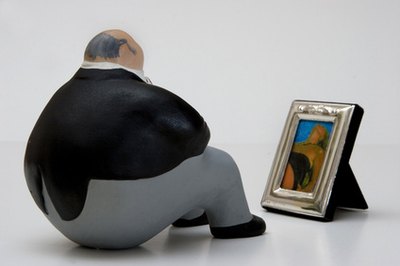 Quick Fact
In 1978, the average American teenage boy consumed seven ounces of soda per day, according to Ahealthyme.com.