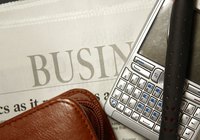 Change is the only thing that is consistent in business. Knowing how to manage change is the difference between successfully taking advantage of the opportunities it provides and letting it drag you down. Flexibility has its role in managing change and organizations benefit from embracing flexibility.
Significance
As the downturn in the housing and mortgage industries in 2008 proved, unforeseen change can have catastrophic effects on those who are unprepared to adjust. Huge companies that were narrowly focused on building only new homes in a certain price range found themselves unable to stay in business because their primary market had dried up. Mortgage companies that focused on providing subprime housing loans met a similar fate. Because these businesses were so specialized, they were unable to quickly change focus and remain successful. Many of these companies are now out of business.
Function
Flexibility in regard to change in markets, whether in product, demand or distribution, allows an organization to make the adjustments necessary to remain relevant and efficient. Flexibility requires a commitment to creating an organizational structure that permits a quick response to change. It also demands a commitment to quick decision-making and the reallocation of resources. Not every organization is able to do this.
Misconceptions
The old style of organizational structure features a top-down leadership hierarchy that makes decisions to be implemented by middle management without input from most employees. Inflexible, this structure often suffers from communication gaps between levels of authority. Quite often, the employees who deal directly with customers and suppliers are the first to become aware of operational changes that need to be made, not upper management. However, those same employees are unable to make any changes, nor are their supervisors. The information has to travel up the chain of command and be considered by the higher-ups for a decision to be made. The results must then filter back down to the employees, costing valuable time and resources. Many times, those making the decision have little to no practical knowledge of the issue and must call in experts and consultants—costing even more time and resources. While this process can work sometimes, it's generally a slow, inefficient way to operate.
Benefits
Organizational structures that allow for decision-making at lower levels by teams means that proactive decisions can be made in a timely manner. Important operational decisions do need to involve upper management, but even those decisions could be made more quickly if the input and evaluations of those involved in the pertinent day-to-day workings became part of the process. Under this approach, upper management has the final say and the power of veto over faulty decisions. Such cultures promote better communication between everyone involved because all have been a part of the process.
Effects
Spreading out decision-making authority also empowers employees who are in close contact with customers and suppliers to make small decisions that can make a big difference in a tight situation. For example, giving a manager the authority to switch suppliers at the time when defects are found in their products is more efficient than to have the decision go through several departments and department heads. While all of the back and forth occurs, faulty materials and workmanship create a quality control problem that could strain relations with customers and damage the organization's future.