In the Army and other military services, the name "paramedic" is shortened to "medic." Medics have a dangerous and important role in the Army. They provide initial wound treatment, keep the patient stable during transport and sometimes work alongside physicians in Army hospitals. Their goal is simple: keep the patient alive and in the best possible shape until they can get to a hospital.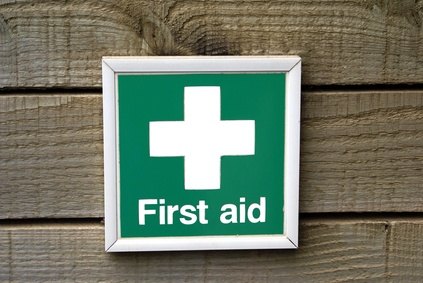 (sign. first aid sign image by L. Shat from Fotolia.com)
Upon completion of basic training, Army medics are shipped to Fort Sam Houston in San Antonio, Texas, for medical training. Depending on what type of unit and job they will eventually have, their stay in San Antonio lasts from between 16 weeks to more than a year. They are required to maintain emergency medical technician (EMT) and cardiopulmonary resuscitation (CPR) certification.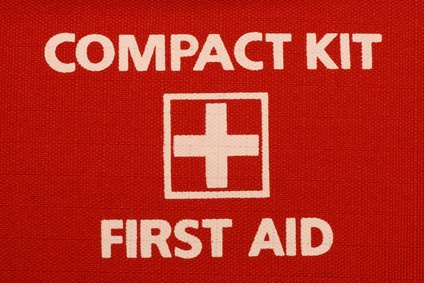 aid compact kit image by anders tanger from Fotolia.com
The training differs depending on the medic's ultimate destination. Battle unit medics become familiar with stopping bleeding, the use of clotting agents and chest tubes. A medic who will be deployed to a hospital gets training in administering medications. These medics function in much the same capacity as Licensed Vocational Nurses do in civilian hospitals.
doctor image by JASON WINTER from Fotolia.com
Special Forces medics go through a rigorous two-year program, according to Special Warfare Center and School. Part of this time is spent in hospitals working with EMTs in areas known for having a high degree of gunshot and violent trauma wounds. This allows the medic to actually see and treat some of the wounds he will see in battle. When the medic decides to leave the military, he will have a marketable skill set, either as a an EMT, a nurse, or if wanting to pursue more education, a doctor.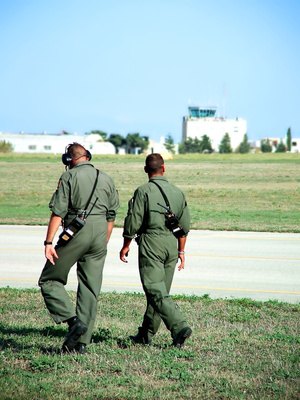 soldier patrol image by FotoWorx from Fotolia.com
Training consists of more than just trauma medicine. Medics also receive training in treating patients at sick call, environmental medicine and also an American Heart Association certification in Basic and Advanced Cardiac Life Support. A Special Forces medic, upon graduation, is supposed to be able to sustain a battlefield casualty for up to 72 hours in the field and, of course, treat minor injuries or wounds.
a soldier on exercise image by Pavel Bernshtam from Fotolia.com
Pre-deployment training (PDT) prepares the medic for the realities of the battlefield, according to EMSResponder.com. PDT lasts 20 to 21 days and starts with a 12-day refresher course in EMT basics. The next five days are for Combat Medic Advanced Skills Training. This helps the medics re-focus their minds from hospital work to saving lives on the battlefield. The next three days are in simulated battle conditions, where the medics have to assess and treat a variety of wounds they are likely to find on actual battlefields. The skills these medics have learned save many lives of American soldiers.
modern soldier image by Dumitrescu Ciprian from Fotolia.com
Promoted By Zergnet