What once was a luxury is now a necessity: heated water. Water heaters are found in every home, apartment and mobile trailer that has a sink or shower. The selection and sizes of water heaters have a broad range, depending on variables such as water tank capacity, heat source and intended application. In many cases, the initial average cost of a hot water heater is only a portion of the long-term expense. While inexpensive units may operate at several dollars a day, more expensive systems might perform efficiently at mere cents per day.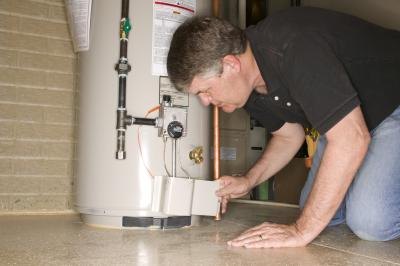 (Jupiterimages/liquidlibrary/Getty Images)
In most cases the least efficient of the different types, electric water heaters are also the most widely used in many parts of the country. Input voltages range from 110 volts for point-of-use units to 230 volts for standard residential-sized water heaters. The average cost for a 40-gallon electric hot water heater is $250.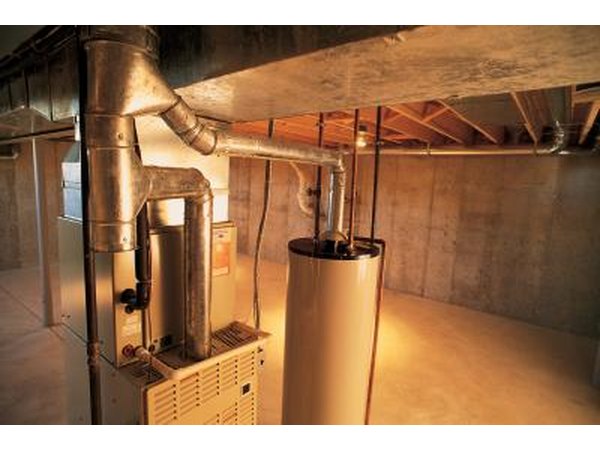 Comstock/Stockbyte/Getty Images
Natural gas and LP gas water heaters are among the most efficient water heaters. The cost for heating 40 gallons of water with gas is quite a bit less expensive over time than when using electrical heating elements. The initial cost of gas water heaters is slightly higher than its electric cousin, but when operated over two to three years, the overall cost is less. The average price for a 40-gallon gas water heater is $450.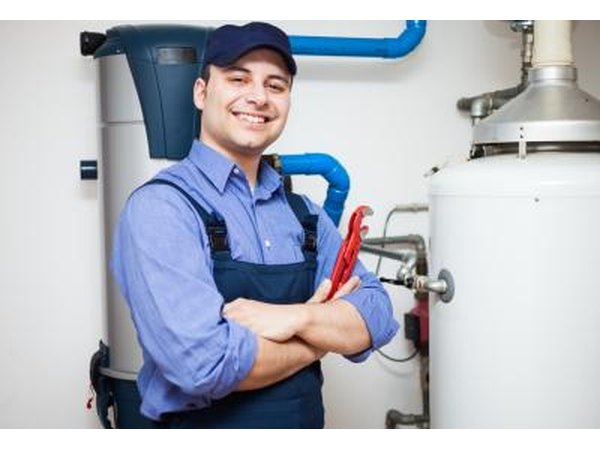 Minerva Studio/iStock/Getty Images
In a similar class with gas-fired water heaters, oil-burning water heaters are very efficient. They do have a much higher initial cost, but are cheaper to operate over time. An oil-burning water heater require a lot more maintenance than electric or gas systems. When the cost of this maintenance is factored into the overall scheme of things, they are not a value. The average cost for an oil-fired water heater is $1,200.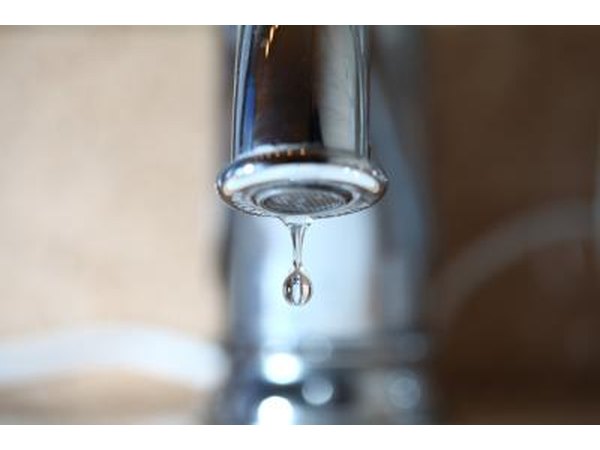 siliconmonkey/iStock/Getty Images
Water heaters without a holding or storage tank are called tankless water heaters. These units do not use energy to pre-heat the water until the demand for it is given. Once a faucet or shower is turned on, the flow of water through the tank triggers the heating mechanism to heat the water as it flows through the unit. The convenience and possible savings to be realized by tankless water heaters is noteworthy. The downside is that they are limited to the amount of water they will continuously heat. For a person who enjoys long showers, this isn't a good choice. The average cost of a tankless water heater is $800.
Using the sun to heat water makes perfect sense. It is free to use and the most efficient heat source available. Solar-powered water heaters take advantage of this energy to provide power for heating. With no electric or gas bill associated with this appliance, the idea is very appealing. The initial cost however, will take years to recoup from energy savings alone. The average cost of a 40-gallon solar water heater is $6,000.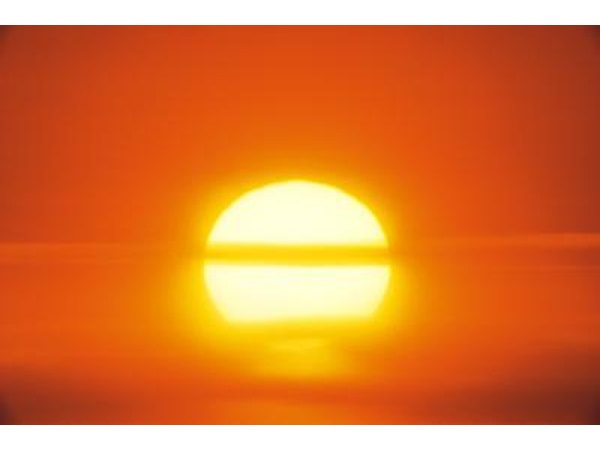 Comstock/Stockbyte/Getty Images
Promoted By Zergnet