A massage therapist is a man or woman in the paid profession of giving massages. Comparatively, the term masseuse has come to more usually refer to a woman working in a "massage parlor;" i.e., as a prostitute or as a call girl. Due to this connotation, the term "massage therapist" is now the preferred job description within the legitimate massage therapy industry.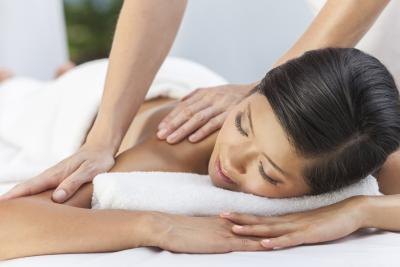 (Spotmatik/iStock/Getty Images)
A masseuse is defined by the Webster's New World College Dictionary as "a woman whose work is giving massages." The term is French and gender specific; thus, when applied to men, the word used is masseur. A therapist is defined in the same Webster's dictionary as "a specialist in a particular type of therapy." A massage therapist is thus a man or woman whose profession is giving massages. The latter term is more relevant to the modern massage therapy industry, as in recent decades, especially within the U.S., the term masseuse has come to connote a prostitute working in a "massage parlor." While this may not always be the case, the term "massage therapist" is more commonly associated with registered professionals who have trained and gained recognized qualifications.
Ingram Publishing/Ingram Publishing/Getty Images
According to the American Massage Therapy Association (AMTA), unethical practitioners including prostitutes frequently claim to offer massage and use the term "masseuse" to appear as legitimate therapists. The ATMA, founded in 1943, and with over 58,000 members, believes the term "massage therapist" should only be used by those with a legal and professional right to do so. The ATMA notes that while most trained practitioners now prefer the term massage therapist, some continue to be known by the older term, which has its roots in European health traditions.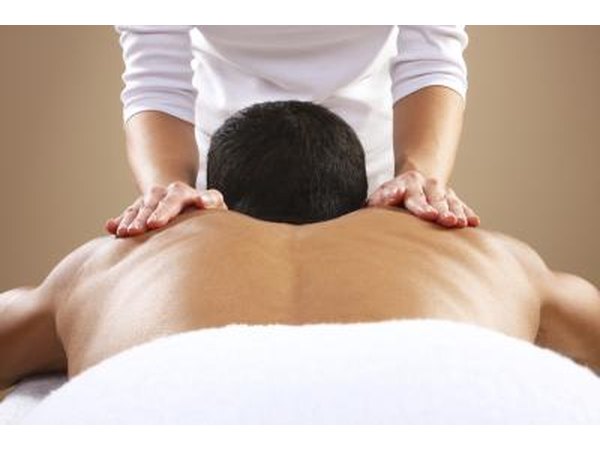 Gubcio/iStock/Getty Images
According to the American Massage Therapy Association, 39 states in America currently regulate the massage therapy profession. The regulation may come in the form of a license, certification or registration. In June 2008, for example, Colorado became the 39th state to impose regulation on the industry. Under the law, which came into effect on April 1, 2009, only a person registered by the state as a massage therapist is entitled to use the titles "massage therapist," "registered massage therapist," "massage practitioner," "masseuse," "masseur," the letters "M.T." or "R.M.T." The law also provides legal routes for consumer complaints and defines the scope of what massage therapy entails.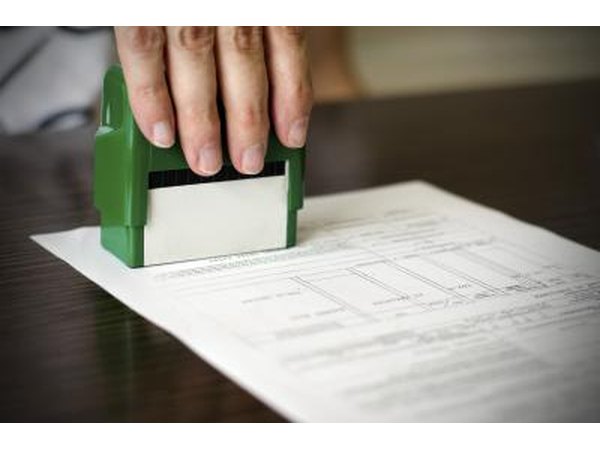 StarsStudio/iStock/Getty Images
When looking for a qualified therapist, whether advertised as a massage therapist or a masseuse, a good question to ask is what qualifications they possess. Commission on Massage Therapy Accreditation (COMTA) means the therapist has attended massage schools approved by the American Massage Therapy Association. These offer rigorous training. AMTA suggests that your massage therapist has completed at least 500 hours of training, which is also the standard for most states that regulate the massage therapy industry. The National Certification Board for Therapeutic Massage and Bodywork is another nationally recognized certification for massage therapists. Therapists must pass a standardized exam, demonstrate core massage techniques, abide by a strict code of ethics and reapply every four years to maintain certification.
Luca Francesco Giovanni Bertolli/iStock/Getty Images
Massage therapists commonly offer various types of massage, called "massage modalities." Each modality, such as Swedish massage or sports massage, requires specialized training. A masseur or masseuse is less likely to be trained in multiple modalities when compared with a licensed massage therapist. This is because licensed massage therapists are required to gain a good grounding in all basic massage techniques before usually specializing in one or more fields.
dmbaker/iStock/Getty Images
Promoted By Zergnet