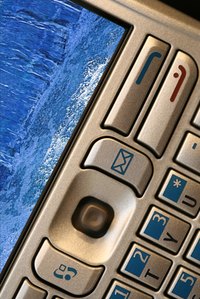 Consider this: 87 percent of the population of the United States own a cell phone, the average cell phone user sends and receives more SMS texts than phone calls, there are over 40 million users of the mobile Internet, an average of 4.1 billion text messages sent every day, and, text messages are read within 15 minutes of being received. Are you still wondering about the importance of SMS marketing?
Text messaging is the most widely used data application on the planet. There are more than 270 million SMS text messaging users in the U.S. alone, who are potential target audiences for your SMS marketing campaigns.
What is SMS?
SMS emerged as an accidental success in 1999. At that time, few people realized that the easiest, quickest, and most cost-effective form of one-to-one communication had been born. SMS stands for Short Message Service. Through its functionality, you can send messages of 160 characters or less, called text messages, to mobile phones. Text messaging enables information to be sent to groups of people quickly, in much the same way as email, making it an increasingly popular e-marketing channel. As a marketing medium, SMS provides high reach at a low cost with high retention. It's a marketer's dream.
Considerations
Face it, we live in a mobile world. SMS has become a mainstream communication tool. Mobile or SMS marketing is a necessity if companies want to reach today's consumer. A recent study by Nielsen Mobile states that 23 percent of U.S. mobile phone users remember seeing mobile advertising in the last month and over 50 percent responded to the ad. The response rate for a more traditional marketing medium-TV-is usually less than 1 percent.
Functions
Marketers have been very innovative in using SMS. Text messaging is often used by TV shows who ask viewers to vote on a contest--American Idol is the perfect example. Service industries use text messaging to send reminders and alerts. SMS marketing can be employed to send coupons and special offers to loyal customers. The possibilities are boundless.
SMS marketing is most effective when used within the context of a marketing mix that includes more traditional media. Large consumer brands often package SMS with email, print, TV and radio. Product brochures or special offers are advertised through TV and radio. Short codes are listed for the customer to use in text messaging the business in order to receive the product brochure or special offer via email.
Cautions
Though one-way SMS messaging is possible, it is recommended that express consent of the consumer be obtained before sending communications. Your SMS marketing campaign should ask customers interested in a specific brand or promotion to opt-in by sending a mobile originated message that includes a specific code or word.
The unwritten golden rule of SMS marketing is: If you can't target an SMS, don't send it. When your marketing is well targeted, users stop thinking of it as marketing and instead, think of it as content or a value-added service.
Industry Standards
The industry standard references that are followed by all mobile marketers in the United States are set by the Mobile Marketing Association. "The MMA Code of Conduct and U.S. Consumer Best Practices Guidelines" can be found on mmaglobal.com.
Fun Facts
The International Telecommunication Union expects mobile subscribers will surpass 5 billion--70 percent of the world population--in 2010.
Text messaging was visualized years ago by Nikola Tesla, an American physicist. He predicted the portable messaging service via a hand-held device in a 1909 issue of "Popular Mechanics."