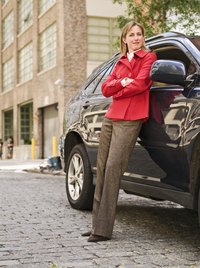 A limited liability company's exact tax deductions vary based on the nature of its operations. However, most business expenses can be written off. The most common tax write-offs for business include general business expenses such as marketing, office supplies and insurance, along with the cost of business travel. Major asset purchases are also deductible through tax depreciation.
Tax Deductions
There's no single list of tax deductions available to an LLC. That's because what you can deduct varies depending on the type of business activities the LLC performs. As a general rule, an LLC can deduct 100 percent of most valid business expenses it incurs. The most notable exceptions are that the LLC can only deduct half of its meals and entertainment expense, and business gift deductions are severely limited.
General Deductions
Most expenses you incur in your day-to-day business operations are tax deductible. These include costs from your core business activities along with investment and financing expenses. Salaries, marketing, office supplies, cost of goods sold, software, insurance, professional fees, bad debt expense, business training and education and telecommunication expenses are all deductible. You can also deduct real estate taxes; state, local and foreign income taxes; the employer-paid portion of payroll taxes; excise taxes; sales tax paid and franchise taxes. Unlike S corporations, LLCs can deduct all benefits paid for both employees and owners. Interest expense, investment expense and financing charges are also deductible.
Travel and Entertainment
All expenses incurred while traveling for a business purpose are tax deductible. Visiting clients, attending a conference, picking up supplies and marketing services are all valid business trips. The cost of mileage, hotels, education, conferences and any incidentals are fully deductible. However, the business can only deduct half of the cost of business meals and entertainment expenses. To be able to deduct meals, the business employee or owner must be either dining with a business associate or client or be out of town on business travel.
Assets and Other Equipment
The cost of large assets such as buildings, properties, vehicles and other major equipment is deductible. However, these assets must be depreciated instead of immediately expensed. The Internal Revenue Service provides charts that show business owners what the useful life of the asset should be and depreciation options. Currently, Section 179 of the Internal Revenue Code allows businesses to immediately expense up to $500,000 in asset purchases, so many business won't have to wait to receive their deductions. If you've put a second rental home in an LLC for legal or tax reasons, you'll report the LLC depreciation and rental expenses on the LLC tax return rather than on your personal one.