A telephone network is a connection oriented circuit switched network. This means that a connection must be established between the two endpoints. Bandwidth is reserved for this circuit. The Internet is a connectionless packet switched network. This means that packets can be sent without following an established connection and bandwidth can be shared with other users.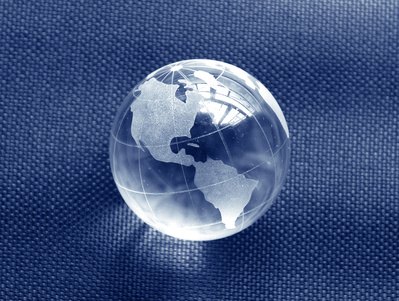 (globe image by Kit Wai Chan from Fotolia.com)
In a telephone network, call signalling of some sort must be used to establish a circuit before any information exchange can take place. Once the call is in place, the switches reserve the bandwidth for the duration of the call. The path of the call through the network is fixed and usually stays constant throughout the call.
Phone. image by Aleksander Reshetnik from Fotolia.com
The Internet is based on packet switching and is connectionless. A connection does not have to be established before information is requested or exchanged. An example of a connectionless application is the Network Time Protocol (NTP). A computer can send a packet to a network time server without first establishing a connection and the network time server will respond with the time. The Internet is also characterized by packet loss. The Internet Protocol (IP) is called a "Best Efforts" protocol. This means that the network will try as much as possible to deliver the packets, but there are no guarantees.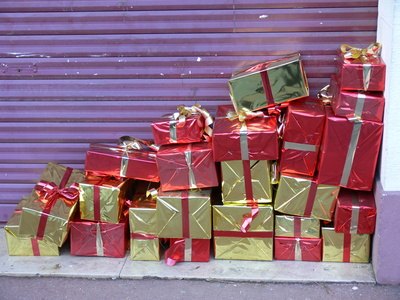 cadeaux image by silonos from Fotolia.com
One big advantage of a circuit switched connection is that the timing is very carefully controlled. When bits are put onto the circuit, they move from one end to the other end within a known amount of time. Telephone circuits usually have low delay and very little jitter. Jitter is the variation in the delay. These circuits are ideal for transmitting real time signals, such as voice and video.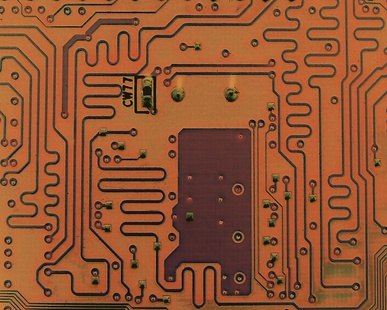 circuit image by Michael Shake from Fotolia.com
The disadvantage of circuit switching is that if no information is needed at the moment, the circuit is still reserved for this connection and no one else can use it.
separated image by Andrei Merkulov from Fotolia.com
In packet switched networks, each packet is marked with the address of the final destination. Each packet therefore must have a header big enough to include the addresses, so there is more overhead in a packet switched network. Another disadvantage of packet networks is that timing is unpredictable. Because the links are shared, the packets may have to wait in queues at any link to be transmitted. This is acceptable for data packets but it makes using these networks for voice or video very difficult. To send voice or video over a packet network we must have good Quality of Service (QoS).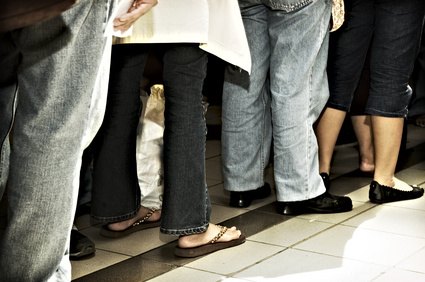 standing in line image by Antonio Oquias from Fotolia.com
A big advantage of a packet switched network is the ability to share bandwidth among many users. If one endpoint does not need to transmit data, it will not consume space on the link between the devices.
pigeons image by Rafeh from Fotolia.com
"The Telephony Book"; Jane Laino; 2002
"Internetworking with T CP/IP"; Douglas Comer; 1995
"TCP/IP Illustrated, Volume1"; W. Richard Stevens; 1994
Promoted By Zergnet