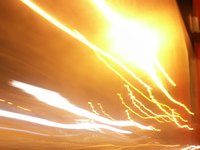 The purchasing functions and the management of the functions can be very simple or very complex, depending on the company and its operational needs. Purchasing is tasked with bringing in all resources necessary to operate a company on time and on budget. Purchasing's main task is developing vendor relationships and working on a regular basis with those vendors to not only bring materials into the company but to have the vendors continue lowering the cost and raise the quality of the products being sold to the company.
Purchasing Procedures
Typically, a company has a software system that helps the purchasing department with everything from what is in inventory, what needs to be ordered, when things need to arrive and so on. Because of this, most procedures for purchasing agents are centered on the use of software to perform many of the daily functions.
Purchasing Agent
Most purchasing days begin with looking through reports and checking production schedules and any changes that might have happened from the previous day. Each purchasing agent in a company is usually given responsibility for a set of items the company uses on a regular basis, which can be everything from purchasing offices supplies to importing electronics from overseas. Each set of items has its place in the company, and there aren't any items more important than another, but some are much easier to obtain than others, and those items that take a great deal of planning coming from overseas are regarded as high risk and are typically handled by the most experienced purchasing agents.
The Operation
The procedures that each purchasing agent follows are designed to make sure that the parts being bought do not cause interruption to the operation. All of the procedures are centered on this concept, along with bringing parts in to the company on time and under budget. Depending on the company the purchasing agent works for, the procedures may be simple or complex, especially if purchasing from oversees or internationally.

The Procedures
Procedures include how to run reorder reports, how to plan with vendors to have parts arrive on time, standard practices for working with vendors, reporting and implementing buy orders with vendors, etc. Most agents spend their time on the phone with vendors to plan shipments of parts and make sure that whatever they are charged with buying is received on time.
The Management
There are a great many pressures on purchasing, even if the company doesn't have a production floor waiting on parts. The biggest part of purchasing's job is negotiating price and contract terms with vendors. Typically, engineers have already determined what parts are needed and the specifications of those parts. Once one or more vendors have provided prototypes that meet quality and engineering standards, the purchasing manager takes over with everything from setting up shipment schedules, pricing, contract terms and vendor bidding. Once a vendor or vendors are picked, the parts are assigned to a purchasing agent.