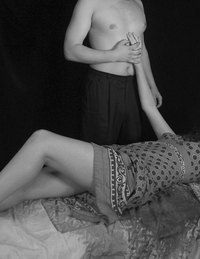 With the rise in popularity of low calorie sweeteners, the use of stevia is becoming more mainstream. Like all natural additives though, it is important to explore the side effects to make sure stevia is right for you. Luckily, the use of stevia shouldn't interfere with you and your partner, as there is no evidence to suggest that it affects male or female libido.
Description
Stevia (stevia rebaudiana) is a perennial shrub growing up to 80 cm tall with sessile, oppositely arranged leaves. A member of the aster family, it is native to the subtropical and tropical regions of North and South America.
Uses
Also known as sweet leaf or sugar leaf, stevia has been used by indigenous groups for thousands of years as a herbal sweetener. In its natural form, it is 10 to 15 times sweeter than granulated sugar. Extracts of the main compound in stevia called stevioside though, can be up to 300 times sweeter than granulated sugar.
Benefits
Due to the low caloric content of stevia, it is a great alternative for dieters when compared to other calorie-laden sweeteners such as sugar or corn syrup. An added benefit of having few calories is that it does not affect blood sugar levels, making it a safe sugar alternative for diabetics.
Side Effects
In a study titled "Chronic toxicity study of dietary stevia extracts in F344 rats" published in 1985, scientists reported the possibility of negative side effects with stevia use on the male reproductive system. When rats were fed large doses of stevioside for 22 months, the sperm production of male rats was markedly reduced. Additionally, the weight of the seminal vesicles in these rats was shown to have declined.
Another study conducted at the University of Mahidol in Thailand in 1998 suggested that when female hamsters were fed large amounts of a stevioside derivative called steviol, their number of offspring reduced in both size and numbers. Despite these studies, these results have been neither tested nor proven in humans.
Stevia and Libido
There is no evidence to suggest that the use of stevia positively or negatively affects libido.
Considerations
Stevia has been ruled by the FDA as an unsafe food additive, and should therefore be consumed at your own risk. It can still be legally bought in health food stores however.
In many parts of the world such as Korea and Japan, stevia is used as a natural sweetener, where it is recognized as a safe food additive.