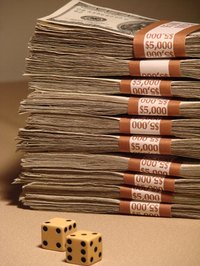 When an employer provides term life insurance, the coverage lasts only as long as the premium is paid, and term life insurance pays only in the event of death. There is no cash benefit, and the insured cannot borrow against the value of the policy as can be done with a permanent life insurance policy. Employers can pay for term life insurance for current or former employees only, or also cover their spouses and dependents.
Benefits to Employer
There are benefits to the employer for providing term life insurance. The amount of money employers pay for the premiums is generally a tax deduction for the employer. In addition, it is a nice perk to give employees that provides them with some financial security and peace of mind. This means that offering term life insurance coverage can help a business to attract or to retain good employees.
Benefits To Employee
Employees benefit by having life insurance coverage that they do not have to pay for. Moreover, they generally do not have to pay income taxes on the amount of money that their employer pays for the premium. In addition, employers often pay for term life insurance policies on the lives of an employee's spouse or dependents or for retired former employees. Since the money spent on term life insurance premiums is lost unless the insured dies, this is a good way for individuals to have coverage if they need it without having the financial burden of paying for it.
Eligibility
When the employer is picking up the tab for term health insurance, the IRS requires the employer to cover all eligible employees in order to get tax benefits. That means paying for coverage for all employees in a covered class. IRS regulations require that such coverage "provides an amount of insurance to each employee based on a formula that prevents individual selection." The IRS says the formula must use factors such as "the employee's age, years of service, pay, or position."
IRS Taxes on Employers
An employer that pays for term life insurance policies does not have to pay taxes on premiums that cost under $50,000 for an employee. That amount is deductible on the employer's taxes, according to the IRS. However, the amount of tax-deductible money an employer can pay for a policy on an employee's dependents is less than that—only $2,000. The employer must pay taxes on any premium it pays above that amount.
IRS Taxes On Employee, Dependents
If the premium paid by the employer for the term life insurance policy exceeds $50,000, the employee must also pay tax on the excess amount. The excess amount is taxed as a fringe benefit. However, the tax-free benefit is again much lower for an employee's dependents. If an employer pays more than $2,000 for a policy on the life of an employee's spouse or dependents, then the employee must pay tax on the entire premium amount, not just what is in excess of $2,000, according to the IRS.