Kinesthetic learning style refers to a way of acquiring knowledge in which the learner uses sense of movement to gain information about the world. This learning style is sometimes referred to as kinesthetic-tactile. Kinesthetic learners tend to lose interests in activities that rely purely on listening and viewing. Kinesthetic learners work best in activities that incorporate physical activity.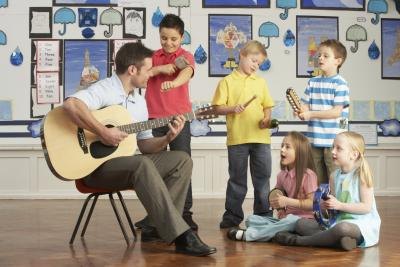 (omgimages/iStock/Getty Images)
Serious study of the way people learn began with Alfred Binet in the early 1900s. Binet was a French psychologist who was known as the father of the IQ test. Binet was primarily concerned with finding ways to aid students with mental deficiencies. A focus on the use of Binet's work in intelligence testing dominated ideas about learning until the 1960s. In 1962, Educational Testing Service published of the Myers-Briggs Type Indicator (MBTI). The MBTI used a questionnaire to discover a subject's personality type. Howard Gardner's book, "Multiple Intelligences: The Theory in Practice", outlined eight learning styles. Kinesthetic-tactile is one of these styles.
The understanding that some people learn kinesthetically has implications for approaches to teaching. Historically, classrooms have relied on lecture teaching, where the instructor stands before a group of students, speaks on a topic, and takes questions. Gardner's work has led educators to begin revising their approach. Specifically for kinesthetic learners, educators have begun incorporating more ways to acquire learning through movement.
Pixland/Pixland/Getty Images
One way to understand kinesthetic learning style is to view it as "learning by doing." The following are some characteristics shared by kinesthetic learners:
They communicate with body language.
They enjoy learning tasks that require them to manipulate objects.
They fidget and find it difficult to sit still.
They possess a strong motor memory, remembering tasks better once they have performed them.
They have good coordination.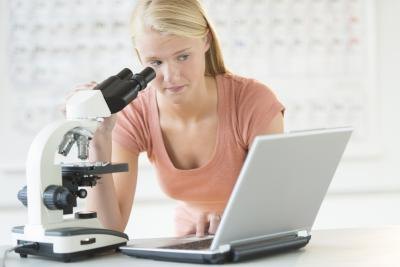 tetmc/iStock/Getty Images
Recognition of kinesthetic learning style requires that educators rethink the way information is delivered. With understanding about kinesthetic learners and the seven other learning styles outlined by Howard Gardner, schools have begun revising approaches to teaching to cater to more ways of knowing. What follows are suggestions to cater to students who learn kinesthetically:
Construct tasks that incorporate movement, such as performance.
Add manipulatives, such as puppets, tools, or building blocks, to lessons.
Encourage note taking or doodling during lectures.
Allow reading aloud or dramatization of reading.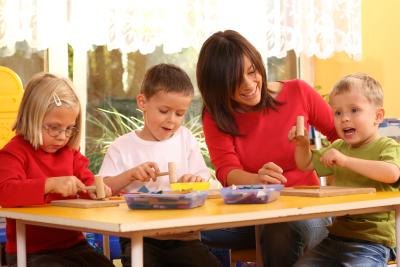 matka_Wariatka/iStock/Getty Images
Though the terms "kinesthetic learner" and kinesthetic tactic learner" are used interchangeably, their meanings are slightly different. Kinesthetic refers to person who learns by movement, where as kinesthetic-tactile refers to a person who learns by movement and by touching.
Hill Street Studios/Harmik Nazarian/Blend Images/Getty Images
Promoted By Zergnet