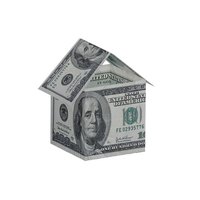 USDA and FHA loan programs are both federal government mortgage loans created to help borrowers with less than perfect credit scores and low down payments procure a mortgage. The United States Department of Agriculture underwrites the USDA mortgage loan program and the Federal Housing Administration underwrites the FHA mortgage loan program.
Significance
Borrowers looking to procure a conventional mortgage loan must have a minimum down payment of 5 percent and a credit score of 620. However, with a FHA mortgage the borrower must have a 580 credit score and a minimum down payment of 3.5 percent. With USDA mortgages, the borrower must have a credit score of 580 and no down payment is required.
Function
Both FHA and USDA mortgages have income and residence restrictions. While each state has different sets of loan limits and residence requirements, the USDA has a blanket rule that all properties purchased must be in a USDA-approved rural areas. Borrowers in rural areas traditionally have a hard time procuring a mortgage. This is due to conventional mortgage regulations that require an appraiser to list recent comparable real estate sales within one mile of the subject property. Most rural areas are unable to meet this requirement.
Types
Both FHA and USDA mortgages have fixed and variable interest rate options. The term of both mortgages can range from 10 to 50 years, however, the most popular options are 15- and 30-year term mortgages. Interest only option payments are rare, with a majority of all government mortgage payments being principle reduction payments.
Considerations
The income restrictions for USDA are much harsher than FHA. With USDA loans, the income of each resident of the home is considered, even if the person's name is not on the mortgage. Again, income restrictions vary by state but are set as a percentage of the median income of the state or county, depending upon the region of the country where the property is located.
Benefits
The USDA mortgage program allows borrowers in rural areas to purchase or refinance a home with no money down. The FHA mortgage program gives borrowers an alternative to a conventional mortgage, especially those with lower credit scores.