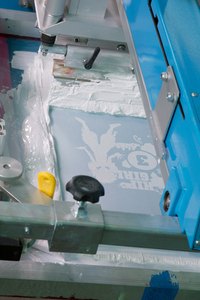 SAP is an Enterprise Resource Management (ERP) software system. ERP systems are software and hardware systems that help businesses manage and control manufacturing and production processes. They often integrate supply chains, to help ensure timely delivery of parts both within a company and from outside vendors. A key component to the smooth functioning of the system is business workflows that define business processes, the steps of those processes and what needs to happen with each step. The terms "SAP" and "SAP system" can refer to the software provided by SAP Global and also refer to the integrated system of software, hardware and business processes used in a company.
Existing Processes
A mature SAP system is built around existing processes and workflows. For example, a company manufacturing extruded plastic would have a workflow for their as-is business processes. As-is processes are business processes as they were when the initial SAP system was implemented, before any business process engineering is applied. These as-is business processes and workflows were what defined the way in which the SAP software was installed and configured.
The SAP Business Workflow System
Many large businesses are run using business processes. A business process is a documented way of completing a task or a series of tasks. At times, either an existing business process will need changes or a new process may need to be developed. For a company using SAP to manage their businesses, these processes need to be integrated into an existing SAP installation. Integration includes documenting the process and analyzing how it will work with other existing business processes.
SAP's Business Workflow System is a way to begin building these new workflows and looking at how they affect other documented business process. SAP Business Workflow integrates closely with other SAP software, making it easier to see how the new or revised processes might affect other areas of the business.
Workflows in Management
Workflows define and clarify the processes and tasks the must be completed for a particular business process. For example, a workflow for a purchasing decision might route paperwork through the proper internal approval process before sending it to a supplier. This could result in fewer problems with unauthorized purchases.
Manufacturing Workflows
A manufacturing workflow documents and defines all of the steps in manufacturing or making products. For example, an aerospace workflow might start with the input of a raw material, like sheet aluminum. The workflow would then help a machinist though the process of cutting the metal into defined shapes for use in different parts of the airplane. SAP systems help implement manufacturing workflows for a number of industries.
Features of SAP Workflows
SAP workflows can be built as an object oriented system. For example, if there is a workflow in a bicycle manufacturer for making a frame, a separate workflow for making the front wheel, and a separate workflow for making the rear wheel, these three workflows can be integrated into an overall work flow for making a bicycle.