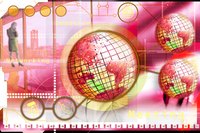 Business Planning and Control System (BPCS) is a title termed by the company System Software Associates, Inc. (SSA), which designs and implements business management software. BPCS is a group of software modules designed to assist a business in managing its operations and administration. The modules range from financials to distribution management. Today, BPCS is also used as a generic term to describe any set of software packages designed to help business, regardless of the software maker.
History
Originally developed by Roger E. Covey, BPCS (BeePicks) as most of the end users call it, was designed and developed by Covey's company System Software Associates Inc., in 1981. The BPCS name is used to describe several software applications that were designed to function on their own or as a group working in unison to aid a business in managing operations and administration. As System Software Associates Inc. (SSA) became more successful through the 1980s and 1990s, the BPCS software continued to grow in popularity around the world. The BPCS name soon took over as an acronym to describe any set of software modules used by business and industry regardless of the software maker. Recently, SSA became part of a larger company Infor, a global solutions provider operating in more than 100 countries, with 70,000 customers and over 8,000 employees.

Software Summary
There are a number of software modules or applications that fit in the BCBS category: Customer Relations Management (CRM), Enterprise Resource Planning (ERP), and Supply Chain Management (SCM) are three of the most well-known and widely used software applications. There are also Distribution Management, Enterprise Asset Management, Financial Management, Human Resource Management, Shop Floor Control, Document Control and others.The applications listed above as well as others all have one major thing in common, they are all designed with the main purpose of helping a business manage its daily operations and administrative tasks by providing consistency in process and reducing the amount of steps in each process to cut waste.
Enterprise Resource Planning
Enterprise Resource Planning (ERP) software is very similar to the BPCS software mentioned earlier. ERP software is also made up of many applications which are all designed to work in unison and, more important, the applications share the same database. This allows employees in the company to access the same data whether they sit next to each other or are separated oceans. The common database also ensures that data only has to be entered once, which reduces the chance for data-entry errors. There are several applications that can be implemented together or as the need of the company grows. Some of the applications include: Accounting, Inventory Management, Shop Floor Control, Payroll, Master Scheduling, and Purchasing.
Customer Relations Management
Customer Relations Management (CRM) is an application companies use to create, manage and maintain the relationship between the company and its customers. CRM is designed both broad and deep with the intention that any employee in the company who interacts with a customer can access the customers' history with the company as they interact with the customer. The software allows for documentation of each phone conversation, detailed history of products ordered, if there have been warranty issues, design change requests and much more. As the database is filled with data from each customer, the CRM software also has a great deal of reporting functions that allow management to analyze data and make better decisions, particularly in services and marketing.

Supply Chain Management
Supply Chain Management (SCM) is software that encompasses the upstream side and the downstream side of an operation. The upstream side of an operation includes everything that happens from the production operation to the finished product coming off the production line. The downstream side includes everything that happens from the production operation to the customers' point of use of the finished product. The SCM application is used by companies to manage the planning, production, handling, storage and transportation of raw materials and finished goods. If customers and vendors coordinating over production capacities can not only reduce the amount of inventory each has to carry but also greatly reduce the amount of money spent on material handling and transportation.
Other Applications
Asset Management is as the title implies, every company has assets that are worth a great deal of money but depreciate over time. This application aids in the management of those assets by keeping track of upkeep and upgrades, the life cycle, the usage, and more.
Human Resource Management is used to keep track of employees and all of the things that a company offers its employees. It tracks employee history, benefits, insurance, compensation, performance appraisals, bonus and raise information, and more.
Document Control is an application designed for companies that are highly regulated and need to have impeccable record-keeping. This application stores all records for everything from quality control reports and production formulations to engineering documentation and standard operating procedures.
Financial Management is another application that companies can rely on heavily for data integrity and complex reporting of all of a company's financial information. Accounts Receivable, Accounts Payable, Cost Accounting, Capitol Investments, International Currency Information and others are the main focus of the financial management software.