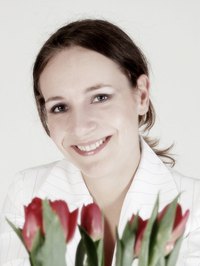 Becoming a florist is more complicated than simply contacting a floral shop and applying for a job. To be a successful florist, you need to know about the different varieties of flowers and greenery, how to care for them and what combinations and styles create an attractive arrangement. You will need to understand how to create designs for different occasions and holidays and learn about live potted plants and artificial blossoms. The proper training will start you on the path to success.
Professional Organizations
Professional groups offer the best advice on how to get started as a florist and what your first step should be. In the floral industry, some of the most respected organizations are the Society of American Florists, the American Institute of Floral Designers and the American Floral Industry Association. Check out these websites to learn about the floral industry and whether it truly is the career for you.
Classroom Studies
Depending on where you live, how much time you want to spend attending class and how much you can afford to spend, you can choose different training options. For example, several schools are specifically aimed at training florists, including the Floral Design Institute, Koehler & Dramm's Institute of Floristry, the South Florida Center for Floral Studies and the Stuppy Floral Education and Design Centre. If you don't live near one of these well-known schools, you can still receive a quality educational experience from your local four-year accredited university or a local community college. To obtain a list of nearby educational options, check your local phone directory or go online and search for "florist training + (your state)."
At-Home Studies
If you decide that attending a formal classroom won't work for your situation, on-line training is available. Many of these options supply you with the materials you'll need, provide DVDs and on-line training tutorials, and guide you in purchasing fresh flowers to complete assignments. You'll take photos of your work to send to the instructors to critique and complete tests and other assignments using your computer. These options allow you to work at your own pace without the pressure of specific deadlines. To find an on-line course, perform an Internet search for "on-line florist training." Some of the available options include the Floral Design Institute, Trim International Floral School and Penn Foster Career Schools. While an online training course doesn't offer the benefit of having a hands-on instructor immediately available, you'll nevertheless get a good, basic understanding of floral design and its various elements.
Specialized Training
Once you have the fundamentals under your belt, you might want to take some additional coursework on subjects such as designing wedding bouquets, sympathy arrangements, artificial-flower designs and gift baskets. Most of the same organizations that provided your initial education can guide you in taking this next step.
Certification
If you are serious about becoming recognized as a professional floral designer, take your learning to the next level and become certified. Several states and regions offer certification programs and can provide details on how to earn this credential. Or you can obtain certification from the American Institute of Floral Designers.
Internship
You might be able to apply for an internship while pursuing your education. Contact local florists and inquire whether they would be willing to hire you as an apprentice to help you further your career. You might have to work at a reduced salary, but the experience will aid you in your training and add to your resume.