One of the most renowned playwrights and poets of all time, William Shakespeare died in 1616, leaving behind 37 plays -- not including two plays lost to history -- and dozens of sonnets and other poems. He probably died on April 23, though the exact date is uncertain. Shakespeare's body was interred beneath the chancel at Holy Trinity Church in Stratford-upon-Avon, England, on April 25, 1616, which remains a tourist attraction even 400 years after his death.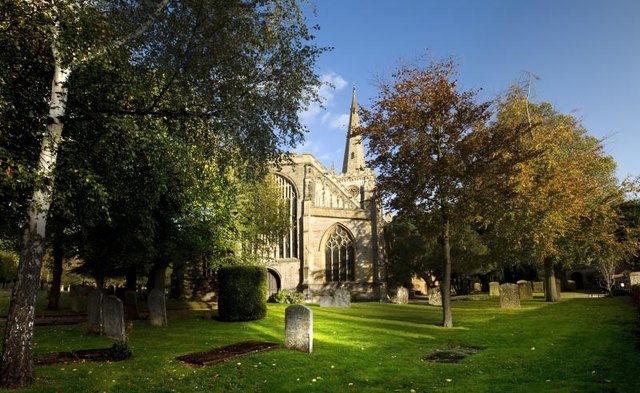 (David Hughes/Hemera/Getty Images)
On Shakespeare's tombstone is a poem reading: "Good friend for Jesus sake forbeare/To dig the dust enclosed here./Blessed be the man that spares these stones/And cursed be he that moves my bones." Some researchers believe he wrote the poem himself.
Promoted By Zergnet