The increased diversity of technologies, resources and consequences of design requires that engineers have a firm grasp of economics. In his book "Technology, Engineering and Economics," Philip Sporn wrote, "Economic forces not only provide a rational approach to the choice among many alternative routes in any complex technological development, but serve to stimulate technological advance and the inventive process on which so much of our new technology is dependent." An understanding of economics is key to feasible creative planning.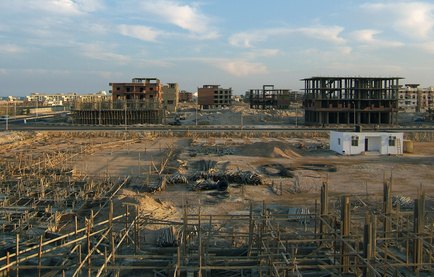 (construction image by Spika from Fotolia.com)
According to physicist Michael Nielsen, who has written extensively about creative collaboration, specialists in diverse fields need to be able to understand the technicalities and jargon of areas beyond their expertise to effectively communicate. This is especially crucial for engineers. The mathematics of physics, chemistry and materials strength is a highly particular skill. Economics is a field that synthesizes complex technicalities of finance with broader trends in society. Only through clear communication between experts in these fields can an engineering project be successfully completed.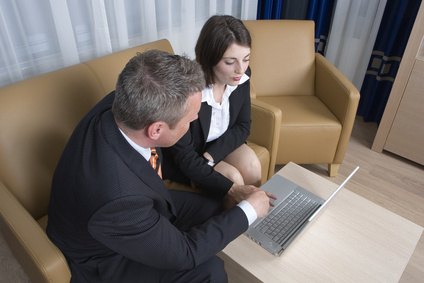 A businessman an businesswoman working together on a laptop image by sumos from Fotolia.com
Basic mastery of the principles of engineering brings clarity to highly complex sets of concerns. It is, however, possible to have too much information to manage, Nielsen observes. Classifying and dividing types of information between specialists is a contemporary strategy for organizing tasks with broad functional consequences and risks. Engineers need to be able to rely on the insight, creativity and guidance economists can provide in order to avoid confusion and error through omission. An engineer must have a fundamental understanding of economics to benefit from such shared information.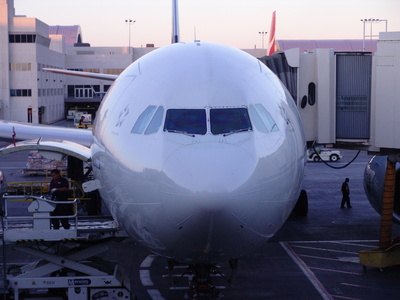 Airplane image by Roy L. from Fotolia.com
While money is an abstract, socially agreed upon medium of exchange, measure of value and means of storing wealth, engineers should understand its functions in a way similar to physics. All technical projects, from bridges to the chemical composition of solar cells, begin to take shape with some kind of finance. Knowledge of economic principles gives engineers the means to bring ideas to form. In this sense, money can be thought of as a material ingredient.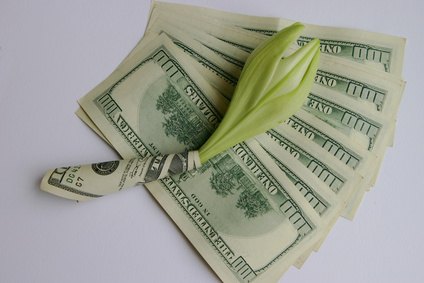 Money image by Svetlana Kashkina from Fotolia.com
From a narrow perspective, engineering only addresses a certain quantity of material in a particular space for a specific period of time. If, however, an engineer understands economics, then broader relationships can be managed. Mark Austin, David Lovell and Bilal Ayyub, professors of engineering at the University of Maryland, have written that at a time when communications, resources, functions and consequences of any endeavor are crucially interdependent, it is especially important for engineers to master the view that economics takes in. It allows comprehension of the scale of implications that can't be measured in weight, volume, location or duration.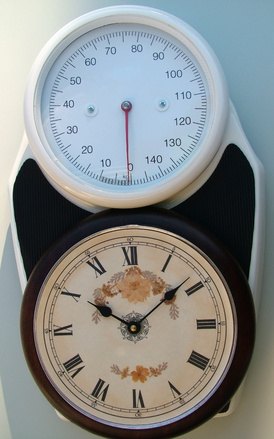 time scale image by Keith Frith from Fotolia.com
Perhaps the best reason for engineers to study economics is the intellectual creativity a broad knowledge base will allow. Part of the process of invention, as described by David Walonick, Ph.D., is the joining of two concepts that were previously considered separate. For instance, photography was invented by bringing together the sciences of optics and chemistry. For the engineer who understands economics, innovation likely will come more naturally.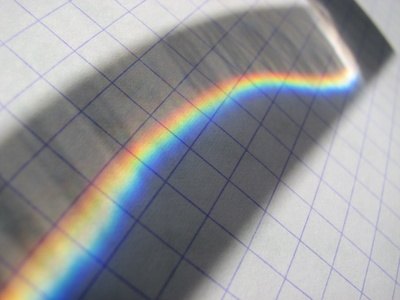 Lumière image by Jef 132 from Fotolia.com
Promoted By Zergnet