The beauty of coral reefs has long attracted divers and swimmers. Displays of vibrantly hued and curiously shaped corals form aquatic gardens where an abundant diversity of sea life make their homes. Yet despite the reef's loveliness, restrain any temptation to reach out and touch--even if you're wearing gloves. A "hands-off" approach to reefs is best, as the human touch can be just as dangerous to the delicate coral ecosystem as coral can be to humans.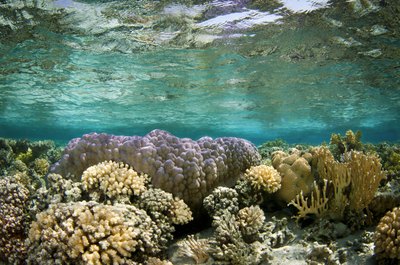 Lacerations and Abrasions
Common coral-related injuries are cuts and scrapes earned either by being accidentally hurled into coral by a strong ocean current or wave, or from deliberate physical contact. Not only is coral blade-sharp and capable of creating deep and serious lacerations, but some varieties are toxic to the touch and potentially fatal. Be sure to cleanse any wound thoroughly with soap and mild saline or water, include a dousing of hydrogen peroxide, which helps destroy any remaining biological matter, and follow up with antibiotic ointment and a bandage.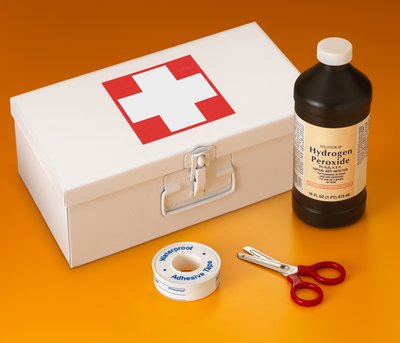 Coral Poisoning and Infection
Coral reefs are colonies of creatures with calcareous, or bony, exoskeletons that often feature sharp angles or ridges, so it's not uncommon for swimmers and divers to suffer lacerations after making contact with reefs. Once the skin has been broken, "coral poisoning," characterized by raised, itchy red welts that develop as capillaries become inflamed, can set in within minutes. In addition to minor side effects like localized pain and a relatively low fever, coral poisoning may advance to ulcerative cellulitis and sloughing of the skin around the wound, which can take as long as three to six weeks to heal. In rare but very serious cases, coral poisoning can lead to necrosis of the tissue surrounding the wound, ultimately resulting in sepsis (blood poisoning) or severe infection.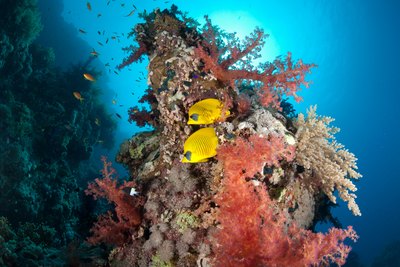 Dangerous Corals
Some types of coral are innately dangerous, employing poisons or toxins as defense mechanisms. Fire coral is found in reefs across the globe. Generally, a light brown color with small, finger-like tips that are a few shades lighter, fire coral is fairly innocuous and benign-looking. This species possesses thousands of miniature, hair-thin polyps with an abundance of stinging cells. The burning or stinging sensation following a fire coral encounter might last for several days, and can be lethal in very rare cases.
Reef Inhabitants to Avoid
The labyrinth created by layers of dead and living coral makes an ideal home for numerous types of toxic, poisonous or otherwise dangerous creatures that adhere to the reef's surface, including certain sponges, starfish, anemones and even spiny sea urchins. Take care never to stick your hand into any hole along the reef--you mightl be invading the home of a moray eel or territorial fish.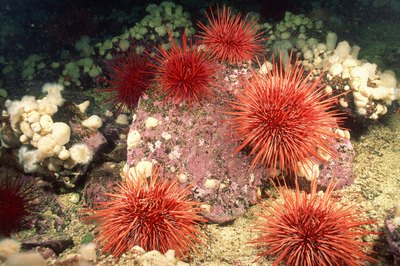 Reef Predators
Some larger, predatory species look for an easy food at reefs. While sharks have been known to swim near reefs, they're typically rather small and fearful of humans. Swimmers are far more likely to be menaced by barracuda, jellyfish or boxfish.