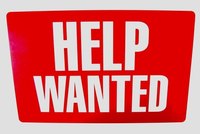 Hiring the right type of help for your business brings with it a unique set of considerations. Do you need full-time or part-time help? Do you need a long- or short-term employee? Can you hire a qualified employee, or should you seek out a contractor? Understanding the difference between contractors and contract employees can guide employers to the best match for their circumstances.
Employment Status
A fundamental difference between contractors and contract employees lies in their relationship to your business. A contractor is not an employee--he merely provides a service to your business and is not subject to the rights, protections and liabilities of federal employment laws. A contract employee does enjoy these rights, protections and liabilities, a relationship with your business that carries greater obligations and some risks.
Liability
Contractors--as independent business owners--carry their own liability for workplace accidents, negligent work performance, injuries to others or damage to property. (Most carry their own insurance to cover these risks.) Contract employees are not independent--they function as extensions of your business. The responsibility for injuries, damage, negligence or malfeasance they commit while in your employ rests upon you as their employer.
Costs
Hiring a contractor involves a one-time cost that is based on the contractor's estimate of the work you've requested. While this cost might later change with unforeseen problems or changes to the job, it remains a one-time fixed expense. Contract employees involve costs which continue throughout the term of their contract with you (and even beyond that time in case of injury) and might include ancillary expenses like health care. While the overall cost for each might be comparable, the expenses involved affect your business' cash flow differently.
Taxes
As independent operators, contractors are required to withhold and manage their own tax liabilities related to the work they perform. Contract employees, however, are not; as their employer, you are required to withhold taxes from their wages, to correctly record those taxes and to forward them to the appropriate tax agencies in your area or industry. Further, contract employees will require W-2 statements at the end of the year to documents their withheld taxes, while contractors will not.
Hiring Contractors
Hiring a contractor usually best fits jobs that require skilled services to complete a specific task, such as installing a new roof or paving a parking lot, and for which the time in which the job will be completed is unknown. Contractor jobs are defined by and paid according to the task being performed and often fall far outside the business' area of expertise. Additionally, contractors provide their own materials and supplies and are often used to avoid the liability risks of employees or when the certainty of the total job cost is important.
Hiring Contract Employees
Hiring contract employees works best with tasks that will last for a specified length of time, rather than varying by job and employee effort. Contract employees, by virtue of the employer-employee relationship, can be directed more closely in terms of work standards or procedures, work location and required working hours. Necessary supplies, tools or materials must be supplied by the business, and the contract employee's responsibilities can also be adjusted during the term of the contract to better fit the business's evolving needs.