Rats have taken on many roles in the lives of humans in the present day and throughout history. Most see them as pests, some see them as pets, and others see them as a valuable resource in medical laboratory testing. Rat allergies are not a common topic because most people avoid contact with rats. This is not the case for those who have rats as pets or work in close proximity with rats. There are a few facts that people should know about rat allergies.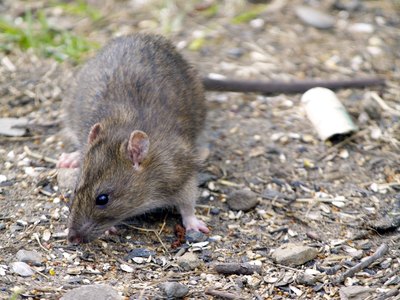 Theories/Speculation
Rat allergies are most common in people who have close contact with rats on a daily basis. Laboratory workers are the most likely to develop a rat allergy because they work with many rats and are constantly exposed to rat dander and urine. According to ImmunoCAP InVitroSight, between 10% and 33% of laboratory workers who handle small animals such as rats develop lab animal allergies within 3 years of employment. Those who own rats as pets might find that they are allergic to rat dander, urine, or saliva.
Causes
Rat allergies are caused by exposure to rat urine, dander (shed skin particles), and saliva. Dander and saliva dry up and become flaky and airborne. Sensitive handlers who inhale the particles are subject to an allergic reaction. Because the symptoms are a result of inhalation, someone who is not directly in contact with the rat may also be subject to an allergic reaction. Rat urine can be found on the feet and body of rats, so direct contact can lead to allergic reactions on the skin.
Symptoms
According to Allergy Matters, a study found that rats cause more skin based allergic reactions as opposed to respiratory issues. The protein found in rat urine can cause itchy rashes on the skin. Rat allergens have also been found to cause asthma and other respiratory issues, nasal inflammation, runny nose, hives, and pink eye. These symptoms are most common in lab workers.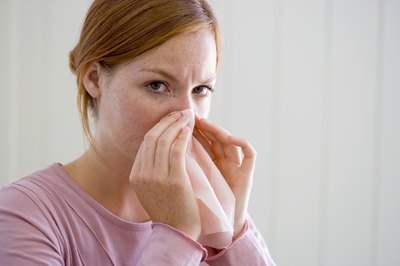 Considerations
Constant exposure to rat allergens increases sensitivity and symptoms. Because of this, what might start out as a mild and hardly noticeable reaction to rats can increase over time. Many lab workers end up having to change their occupation because of the severity of their symptoms.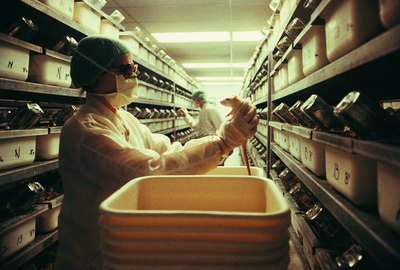 Prevention/Solution
For those who keep rats as pets, there are a few steps that can be taken to decrease or eliminate symptoms. When dander and saliva become airborne, they can land on furniture or get trapped in carpet. Vacuums that have a HEPA (High Efficiency Particulate Arrestance) filter can be used on carpet and furniture to remove allergens. Those with allergen-sensitive skin should consider handling pet rats with gloves. A study found that the irritating protein found in rat urine was stronger in older males, so younger, female rats might be a better pet option for sensitive households.