The sequoia tree originates from coastal California and southwestern Oregon. Also known as the coast redwood and California redwood, it is a redwood evergreen tree that can live up to 2,200 years and has both the stamens and the pistils in separate flowers on the same plant; i.e. both male and female parts.
(sequoia image by focusart.fr from Fotolia.com)
It is common for a sequoia tree to reach a height of over 295 feet. According to the Landmark Trees Archive, the tallest recorded sequoia tree to date is the Hyperion (375 feet, 3.57 inches tall) in Redwood National Park, northern California. The Landmark Trees Archive states that there are 41 measured living sequoia trees that are taller than 360 feet. The largest volume of coast Redwoods is the "Lost Monarch" in the Grove of Titans, also in northern California. It has an estimated mass of 42,500 cubic feet.
Sequoias image by Alyona Burchette from Fotolia.com
America's Pacific coast is home to the sequoias and is a unique habitat in that it experiences heavy seasonal rainfall, cool coastal air and a large amount of fog. The result is a damp forest environment lacking in nutrients, which necessitates the trees' reliance on the organic community of the entire forest. It is also vital to recycle the dead trees. The redwood forests encourage the habitation of many birds, reptiles and mammals, including the at-risk marbled murrelet.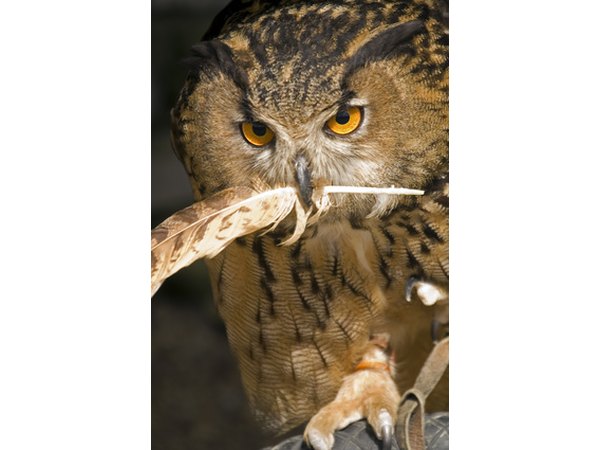 bengal eagle owl image by Stephen Meese from Fotolia.com
There are two methods of sequoia reproduction—sexual and asexual. At around 10 years of age the trees start producing seeds that are dispersed by the wind. The seedlings grow extremely fast, reaching a height of 65 feet in 20 years. Asexual reproduction is when the tree layers or sprouts from the root crown, stump or a fallen branch. Sprouts come from dormant buds on or just under the bark's top layer. Sprouts can reach a height of 7 1/2 feet in one season of growth.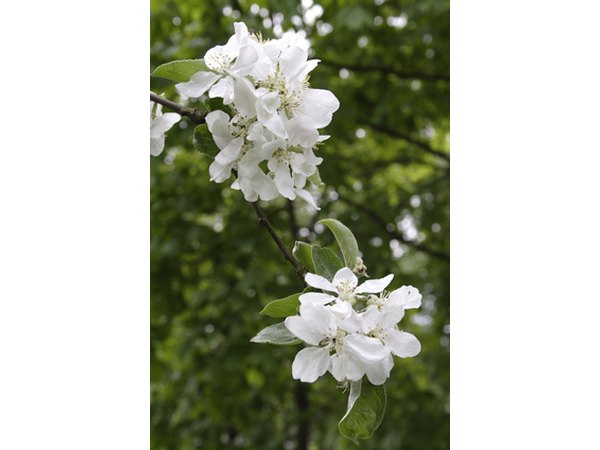 apple tree flowers image by Azazirov from Fotolia.com
The most common use for the sequoia is timber; there are 899,000 acres of forest managed specifically for timber production. It is resistant to fire due to its lack of resin, making it extremely valuable. Because it is highly resistant to decay, redwood has also been used in the construction of trestles and railroad ties in California. The burls of the redwood are sometimes used in the manufacture of furniture.
Pieces of Wood image by Josef F Stuefer from Fotolia.com
The U.S. National Park Service runs Sequoia National Park in the southern Sierra Nevada, California, which is famous for its sequoia trees. One of the park's attractions is "Tunnel Log," a tunnel running through a fallen giant sequoia tree that was once 275 feet tall and 20 feet wide. The tree fell naturally in 1937, landing across a park road. A year later, park staff created a 7-foot-high, 17-foot-wide hole in the tree to enable visitors to pass through. Sequoia National Park is also home to "Crescent Meadow," a beautiful meadow encircled by sequoias.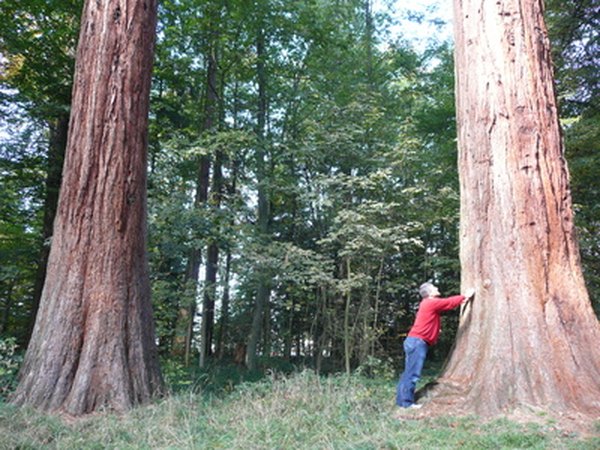 Wellingtonie image by Stihl024 from Fotolia.com
Promoted By Zergnet