Yeast infections are caused by an overgrowth of candida, a fungal microorganism, and can strike men as well as women, no matter their age. Fortunately, yeast infections are a minor medical condition, easy to treat and not life threatening, unless they enter the bloodstream, so consult a doctor if ill. Swimming during a yeast infection can irritate the infection further as well.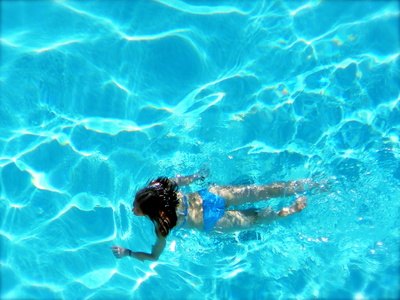 Yeast Infections
A yeast infection is caused by Candida albicans, which is often present in mucous membranes and other moist surfaces of the body. An infection can occur on the skin, inside the mouth and throat, and commonly, in the vagina. According to the Caring Medical website, "approximately 75 percent of all women will have had at least one vaginal yeast infection during their lifetime."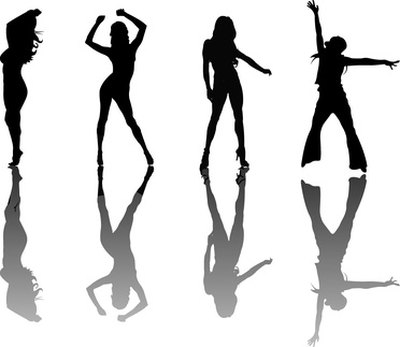 How Yeast Infections Develop
Usually, healthy bacteria in the body fight against candida bacteria, keeping them from growing out of control. However, a shift can sometimes occur, allowing the candida to overpower the healthy bacteria, and multiply rapidly, causing infection. This is often caused by a change in hormones or the taking of antibiotics, though chlorinated swimming water can contribute to the condition as well, as it can hinder good bacteria and allow candida to grow.
Bathing Suits
Some women might also develop a yeast infection from wearing a wet bathing suit too long. Yeast thrives in warm, moist environments, so wearing a damp suit for an extended period of time, say, while lounging poolside and reading a magazine, can create an ideal environment for candida and allow an infection to occur. When done swimming, change out of a bathing suit and into dry clothes.
Swimming Can Worsen the Condition
While swimming in a pool or wearing a wet bathing suit can cause a candida build up leading to a yeast infection, it is also important to avoid swimming while suffering from the condition. As candida proliferate in warm, moist environments, and their growth is aided by a lack of good bacteria (which can be killed by chlorine), swimming during a yeast infection is likely to prolong the condition, so be fully healed before getting back in the water.
Treatment
For vaginal yeast infection, there are a variety of creams and pills available at the grocery store and pharmacy without a prescription. A skin infection will require a topical cream, and maybe even a prescription antibiotic, as can yeast infections in other parts of the body. A doctor can correctly diagnose the condition and decide on an effective plan of action.