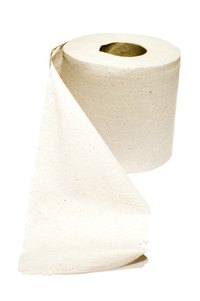 Chronic diarrhea can interfere with hobbies, driving and basic daily activities such as cooking. Elderly people suffering from chronic diarrhea might feel embarrassed about their condition and experience a decrease in self-esteem. Fortunately, chronic diarrhea in the elderly is usually a treatable or preventable condition.
Features
Chronic diarrhea is diarrhea that lasts for more than four weeks despite treatment attempts such as medication or dietary changes. The stools might appear watery, bloody or fatty. According to the National Institute of Diabetes and Digestive and Kidney Diseases, chronic diarrhea in the elderly is a feature of many chronic diseases common among this population.
Identification
Primary care physicians and specialists such as geriatricians identify and diagnose chronic diarrhea in the elderly. Doctors collect a medical history and perform a physical exam of the patient to rule out other fecal disorders such as incontinence. Patients might also undergo blood tests, stool cultures or procedures such as sigmoidoscopy or endoscopy to identify chronic diarrhea.
Causes
Chronic diseases such as cancer, colitis and diabetes are common causes of chronic diarrhea among the elderly. Medications frequently used by elderly patients, including antacids, non-steroidal anti-inflammatory drugs and antiarrhythmics for heart problems can also result in chronic diarrhea. Digestive problems such as lactase deficiency or Crohn's disease; previous gastric surgery; and infection with HIV, Clostridium difficile or cytomegalovirus can also cause chronic diarrhea in the elderly.
Considerations
According to the Merck Manual, the elderly have an increased susceptibility to infections that cause diarrhea. In addition, elderly patients are more likely to develop complications from chronic diarrhea such as dehydration. Dehydration in the elderly is a serious condition that could be fatal if left untreated.
Treatments
Treatments for chronic diarrhea in the elderly include managing other chronic conditions that result in diarrhea. In addition, dietary treatments such as electrolyte management with broth and fluids or bovine colostrum, as well as medications such as loperamide are often prescribed by physicians. Some physicians might recommend herbal teas prepared with blackberry leaves, raspberry leaves or chamomile to treat chronic diarrhea.
Prevention/Solution
Eating probiotic foods such as yogurt that contain Lactobacillus acidophilus or bifidobacteria can help to prevent chronic diarrhea in the elderly. In addition, dietary supplements containing psyllium can help make stools firmer in elderly patients. The National Institute of Diabetes and Digestive and Kidney Diseases recommends avoiding foods containing caffeine, grease or milk to help prevent chronic diarrhea.