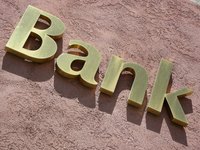 If you have a sum of money to deposit at an American bank, no matter how small, it's always important to first determine if the bank is FDIC-insured. The Federal Deposit Insurance Corporation (FDIC) is "an independent agency created by the Congress to maintain stability and public confidence in the nation's financial system," according to the official FDIC website.
Why is it important?
When a bank runs out of funds to pay back its customers who have deposited money within it, those customers run a risk of never seeing their funds again if the bank is not FDIC insured.
An example of its function
To illustrate the function of the FDIC, the State Bank of Aurora in Aurora, Minn., was closed by the Minnesota Department of Commerce, which then appointed the FDIC as receiver, according to the FDIC website. To protect depositors, the FDIC made arrangements with another bank to assume all of the deposits of State Bank of Aurora.
What does it cover?
The FDIC insures deposits made to checking, NOW and savings accounts, money market accounts, individual retirement accounts (IRAs) and certificates of deposit. According to the FDIC, deposits at FDIC-insured institutions are insured up to at least $250,000 per depositor through Dec. 31, 2013. The standard insurance amount returns on Jan. 1, 2014 to $100,000 per depositor for all accounts except IRAs and other certain retirement accounts, which will remain at $250,000 per depositor.
How to tell if a bank is FDIC insured
An official FDIC sign should be posted at every insured bank and savings association across the country. If you don't see a sign, ask the branch manager for confirmation.
Notifications of bank failures
If your bank fails, the FDIC will notify you in writing using your address on file with the bank. This notification is mailed immediately after the bank closes. You should then receive a notification from the assuming bank that then holds your account. News reports in your area will often carry information about bank failures in your area.