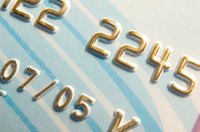 Visa offers Signature Concierge service to its new and existing customers free of charge. The service is available 24 hours a day, seven days a week, with customer-service representatives waiting to take customer calls. The Visa Signature brand of credit card is designed for customers who like a lot of perks with their account. For those who like to get the most out of their credit card, the concierge service is a good way to get maximum value.
Travel
The Signature Concierge service handles travel accommodations and inquiries upon request. This service may be especially valuable to those who travel on business frequently or any customer who finds himself in an unfamiliar city. Customers can call the Concierge service and find entertainment for a specified time, make hotel reservations, or find car-rental rates and compare them to get the best price.
Restaurants
For those who don't like to call around and try to get dinner reservations, the Signature Concierge service can take care of it for you. Calling the service or making a request through the official website can secure those dinner reservations with a minimal degree of hassle. You can also use the service to get restaurant recommendations for the area.
Events
The Signature Concierge service also advertises its ability to help customers attend special events. While there are no guarantees in place as to what the Concierge can and can't do, they could help in the event of sold-out tickets by being able to find secondhand ticket sources or recommending alternatives. They may also be able to help find parking in the vicinity of the event.
Shopping
The Concierge also provides shopping information for both travelers and those in their own hometown. They can set up gift deliveries to friends and family in other cities and states, as well as find delivery chains that can bring food right to your door. The Concierge places few limits on what their customers can request; if it's a matter of finding information, they are willing to take on the task.
Business
The final aspect of their Concierge service that Visa advertises is its ability to help customers take care of business needs. This could include finding the best place to buy ink for a printer, finding a replacement projector bulb or simply locating a hotel close to a company conference.