An optical illusion is trickery to the eye. According to the National Institute of Environmental Health Sciences, the word illusion comes from the Latin "illudere" meaning "to mock." There are three different types of optical illusions, also called visual illusions. Illusions work by tricking or mocking the eye and brain into thinking they are seeing an object differently than the object's actual reality.
Function
Your eyes and brain work together to help you see. Eyes function as cameras that send a picture to your brain through the optical nerve. Your brain "prints" the picture and allows you to envision the object your eyes observed. Optical illusions are achieved by messing up the signal between the eyes and the brain. According to Archimedes-lab, an optical illusion is the difference between what you expect to see and what is actually there.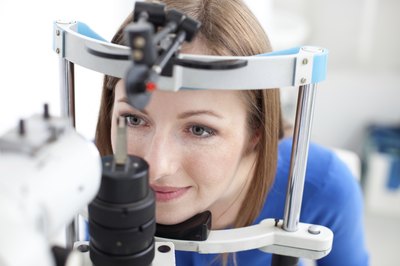 Physical
Physical or literal optical illusions occur when objects appear differently. This illusion happens before light enters the eye, according to the World-mysteries website. Rainbows are physical illusions; the sunlight reflects through water droplets in the air and forms a colorful arch across the sky.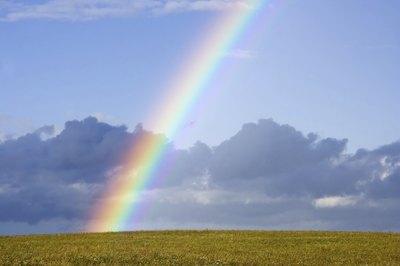 Physiological
Physiological illusions happen when excess stimulation from a physiological occurrence such as color, movement or brightness affects the eyes and brain. Physical illusions work by misleading the brain during the early processing of the visual signals through the optic nerve.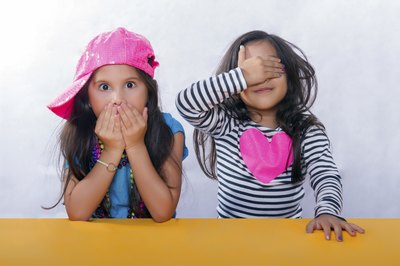 Cognitive
Cognitive illusions happen when the eyes and brain make inferences of perception and you make an unconscious assumption. Seeing two different objects in the same picture is an example of cognitive illusion.
Considerations
The ancient Greeks used optical illusions in architecture. According to ScientificPsychic, the Parthenon columns are slightly curved outward to account for the eye's perception of concavity. The Greek term for this optical illusion is "entasis."