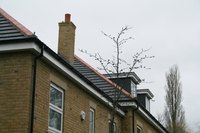 It comes as a surprise to many homeowners, but failure to pay property taxes can result in the foreclosure of your home. Local taxing authorities have the right to seize properties that are delinquent or behind in paying their property taxes. This poses a risk to owners whether they have a mortgage or outright own their home.
Property Taxes
Property taxes are usually divided into two categories. Ad valorem taxes are those that are levied by cities, counties and states based on the assessed value of the property. They typically include taxes for libraries, fire rescue, health department, local and state schools and water management. Non-ad valorem taxes, on the other hand, are not based on property value. They include special assessments and charges for benefits such as solid waste, lighting, community development and repaving.
Foreclosure Process
You will first be notified via mail if you are delinquent on your property taxes. You might also receive a call from the local taxing authority. After that, you will probably receive notice that a tax lien has been placed on your property. This means that if you go to sell the property, the amount of tax lien must be satisfied from the proceeds of the sale. In most cases, a tax lien poses an encumbrance on the property that prevents a home closing. It usually has to be paid off beforehand.
Once a lien is placed on the property, it depends on the local taxing authorities' policy on when they will initiate foreclosure proceedings. A district attorney will file suit with the court and a judgment will be obtained. A redemption period may be granted in which the owners can redeem the property by paying all back taxes, penalties and fees. Afterward, the property may be sold at auction.
Prevention/Solution
Talking to your local taxing authority can help greatly with property tax problems. Explain your situation and how you need help. You can also make a partial payment. This shows at least some commitment and good faith toward paying the taxes. You can try to reach a settlement with the taxing authority on the property tax balance.
The best solution is to always have enough money saved for your annual property taxes. Having your bank place some of your monthly mortgage payment in escrow for property taxes is a way to automatically save.
Bank-Owned Properties
When a home is foreclosed on by the bank, it goes into the bank's inventory. If property taxes are not paid, taxing authorities can place liens on the bank's property too. But banks don't have to pay property taxes or homeowner's fees on properties until they sell them. The liens are satisfied with the sale of the property.
Tax Lien Purchases
Tax liens can be purchased by the public. These are known as tax lien certificates or tax deeds and are sold by the county. You typically will need to preregister and attend the tax lien sale, which might be at auction. Payment for the amount of the lien is expected at the time of the sale.