If diamonds are a girl's best friend, then rubies might as well be her paramour. Second only to diamonds in terms of natural hardness, rubies are part of the corundum family. (Corundum gemstones are very hard and composed of aluminum oxide. Sapphires are another example of such a stone).
Due to their rarity, rubies are often expensive. However, between the rubescent gemstone's scarcity and its symbolism, it is little wonder that the ruby has been a favored engagement ring through the ages.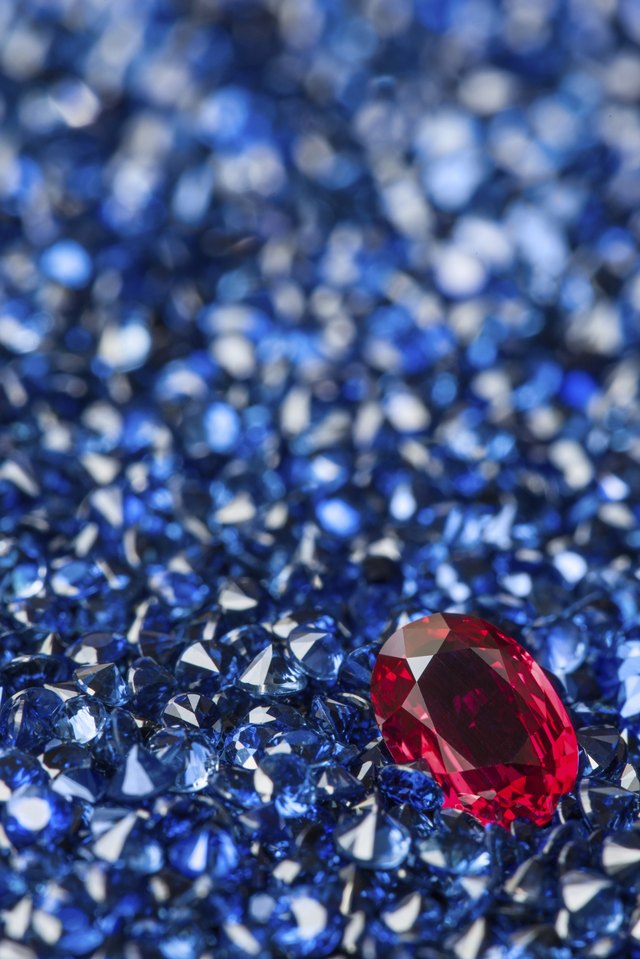 (Bee_W/iStock/Getty Images)
In the ancient world, rubies were known by a variety of names. In Sanskrit, rubies were called "ratnaraj," meaning "king of precious stones," or "ratnanayaka," which means "leader of precious stones." In Latin, "rubeus" was the word for ruby.
In primordial societies, rubies were akin to talismans. In Burma, warriors would carry rubies into battle to ensure victory and protection. Others believed that rubies would warn the wearer against pending danger.
In addition to warding off enemies and hexes, rubies were believed to have medicinal uses. Numerous cultures believed that, when ground to a fine powder and ingested orally, rubies could cure blood diseases and sooth indigestion.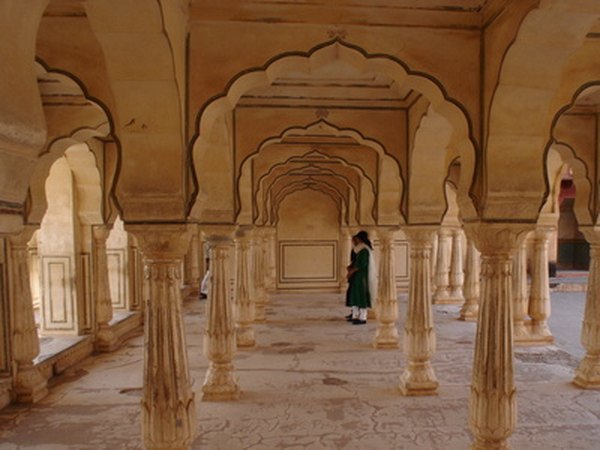 india temple image by Horticulture from Fotolia.com
Thanks to its molten-red brilliance, rubies have and continue to be associated with humankind's most amorous emotions: passion, romance, devotion and happiness. Thus, a ruby is an ideal gem for marriage proposals. Rubies are also said to prompt other benevolent emotions such as generosity, inspiration and prosperity.
While rubies are also known as being the birthstone for those born in July, it is the fact that the stone is synonymous with love, passion, romance and heart's desire that makes it ideal for an engagement ring.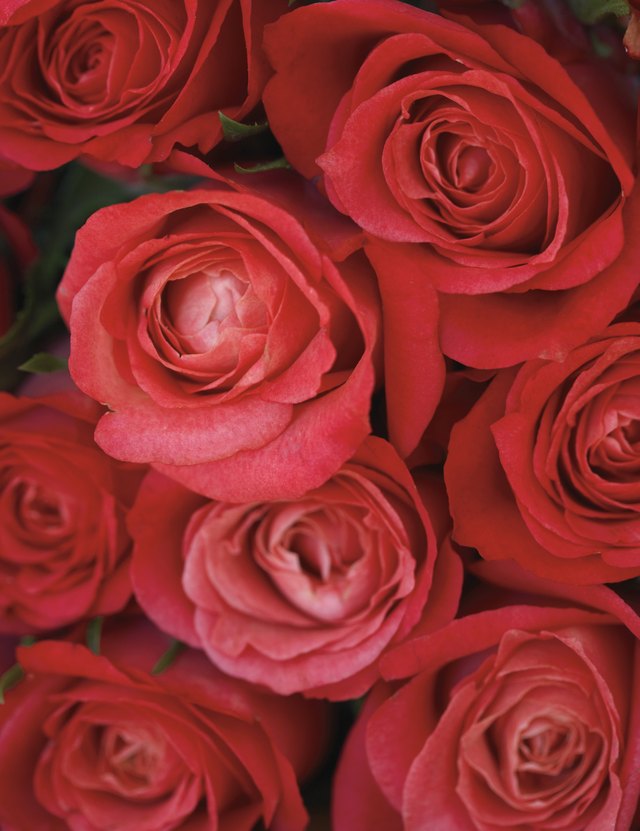 Fuse/Fuse/Getty Images
The ruby is a gemstone of the Orient, being mined in Thailand, Burma, Vietnam, Afghanistan, India, Laos and Nepal. To many in the Western Hemisphere, this fact only adds to the gem's desirability.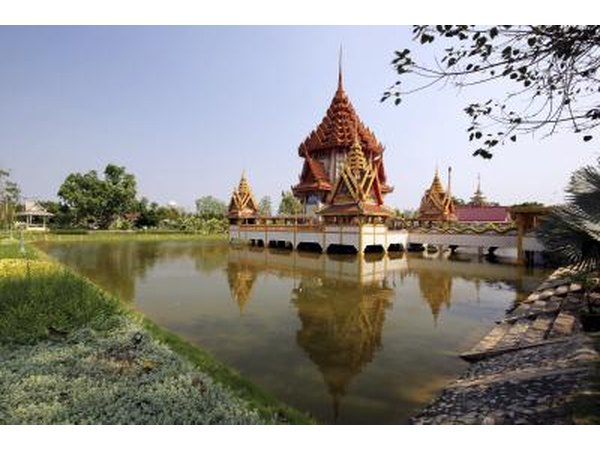 leisuretime70/iStock/Getty Images
Regardless of the type of cut of the ruby, the contrast between an icy diamond and a fiery-red ruby will, no matter what, be striking. Over the years, however, rubies have been cut into shapes that are similar to other gemstone cuts.
There is the emerald cut, which is a geometric, square style with corners that seem almost "clipped."
The brilliant cut has facets that reflect light with a prismatic radiance, and they tend to be shaped like ovals or lozenges.
A mixed cut is the most common style for a ruby. Its star-like center peaks at the top and slops downwards towards a small square bottom, a cut that flaunts a ruby's inner flash and flick.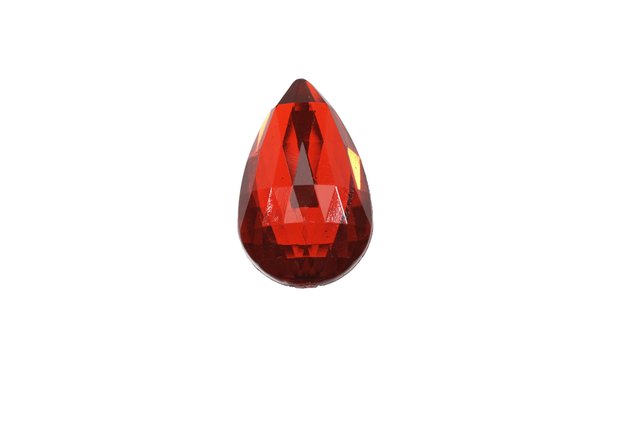 Thomas Northcut/Photodisc/Getty Images
Perhaps the most famous ruby engagement ring in modern times is the ring Prince Andrew slid on the finger of Fergie, Duchess of York. While rubies were always popular in wedding rings, this made them more popular than ever.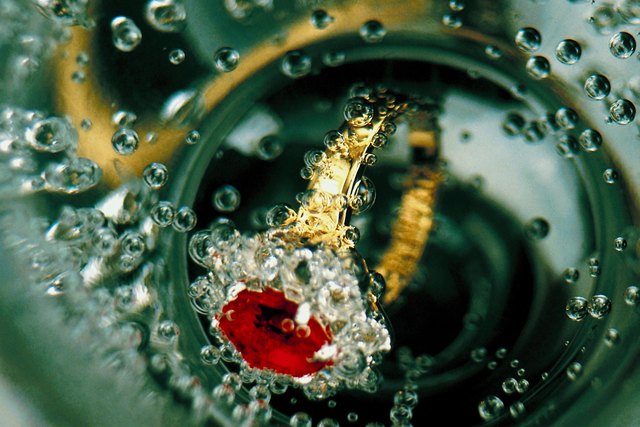 Jupiterimages/Photos.com/Getty Images
Promoted By Zergnet