United States Army rifle training begins in phase two of basic training and continues throughout the rest of a soldier's career. In basic training it is commonly referred to as basic rifle marksmanship or BRM. Training is typically conducted with the M16A2, and occasionally the M4 carbine, with the use of only the front post sight and rear peep sight. Soldiers are taught how to disassemble, clean, reassemble and operate their weapon as part of basic rifle marksmanship. They are also taught what actions to take for weapon jams and malfunctions. Basic rifle marksmanship is governed by field manual (FM) 3-22.9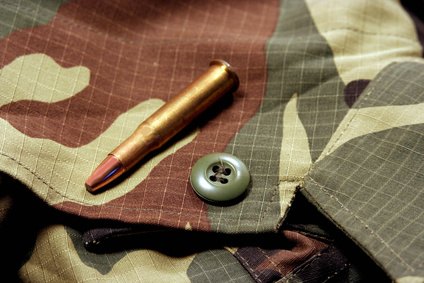 (camouflage image by CraterValley Photo from Fotolia.com)
Passing basic rifle marksmanship with a minimum score of 23 targets out of 40 is required in order to pass basic training. Shooting takes place from three positions--the supported prone, the unsupported prone and the foxhole. The foxhole position replaced the kneeling position. Basic rifle marksmanship is broken into five phases--preliminary rifle instruction, downrange feedback, field fire, advanced rifle marksmanship and advanced optics, lasers and iron sights. It is during the third phase, field fire, when the soldier is tested from all three firing positions with a total of 40 pop-up targets at a range of 50 to 300 meters; 23 to 29 hits earns a marksmanship badge, 30 to 36 hits earns a sharpshooter badge and 37 to 40 hits earns an expert badge.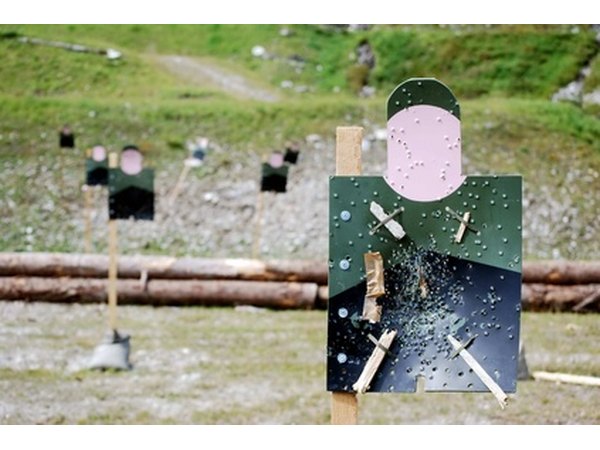 target image by Bergmeister from Fotolia.com
In basic training, soldiers will conduct 103 hours of marksmanship training. Following basic training, it is a part of the year-round training cycle. Based on a unit commander's mission essential task list (METL), the training can be conducted quarterly, semi-annually or annually. This training ranges from rifle drills and exercises conducted at the unit area on a daily or weekly basis, rifle zeroing and qualification conducted at a firing range on a monthly or quarterly basis, or as part of a field training exercise (FTX) conducted on a quarterly or semi-annually basis. While deployed, many of the camps and forward operating bases (FOB) will have a range built and soldiers are still required to execute training within a required period of time.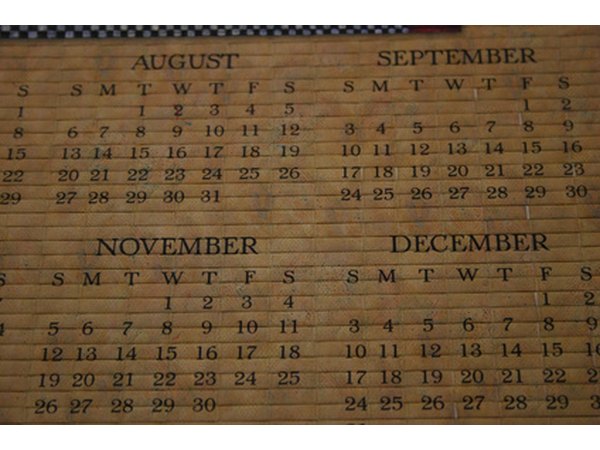 old calendar image by Allyson Ricketts from Fotolia.com
The United States Army teaches four fundamentals of marksmanship. They are steady position, aiming, breath control and trigger squeeze. Steady position focuses on firing and non-firing hand grip, elbow placement, rifle butt position, cheek to stock weld, support, muscle relaxation and natural point of aim. The second fundamental, aiming, focuses on sight alignment, eye focus and consistent sight picture. The third fundamental, breath control, teaches the soldier to hold his breath when firing. Breathing while firing can cause the bullet to move upward or downward of the target. The final fundamental, trigger squeeze, focuses on squeezing the trigger rather than pulling it. Pulling the trigger too hard can cause the bullet to move to the left or right of the target.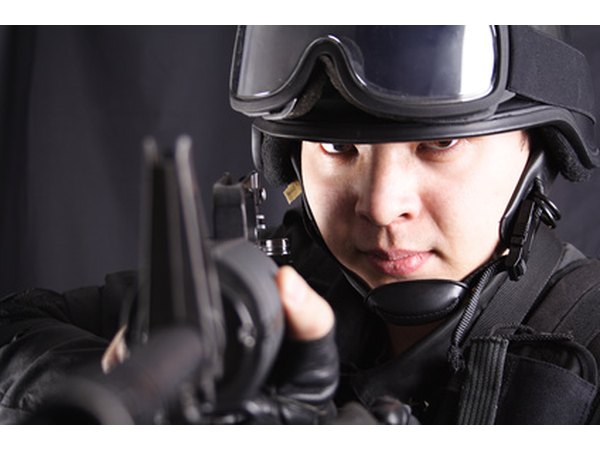 target image by Andrey Kiselev from Fotolia.com
Soldiers in basic training are taught the acronym SPORTS, which stands for slap, pull, observe, release, tap, squeeze. This is the first action taken whenever there is a malfunction with the rifle. Soldiers go through the motions of slapping the bottom of the magazine to ensure it is seated, pulling the charging handle to the rear to eject any ammo, observing the rifle's chamber for a jammed round, releasing the charging handle to ensure a round is seated in the chamber, tapping the forward assist and squeezing the trigger. Because this action fixes the majority of malfunctions, every soldier in the United States Army is trained on this technique in basic training. Other advanced actions for jams and malfunctions are taught at the unit level, after a soldier has graduated from basic training.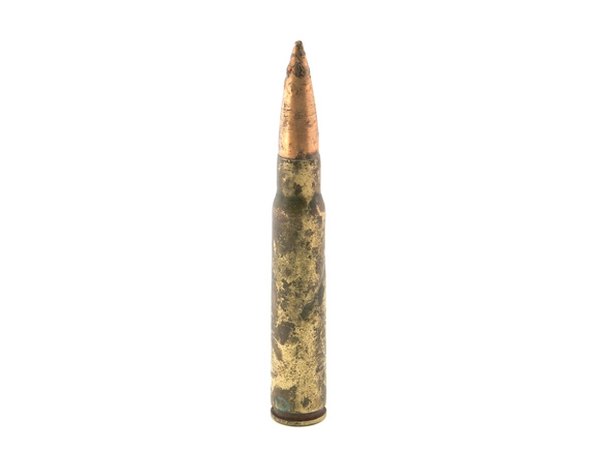 old rifle bullet isolated image by Olena Turovtseva from Fotolia.com
Soldiers are initially trained on what is considered the hardest sights to use: the rear peep hole and front post sight. Later, in the last phase of training and throughout the rest of their military career, they may use other optics and devices such as the M68 close combat optic (CCO), the advanced combat optical gun-sight (ACOG), night vision goggles (typically the AN/PVS-7's or AN/PVS-14's) and infrared lasers (typically the AN/PEQ-2). The United States Army has become proficient at night operations and relies heavily on night vision optical equipment.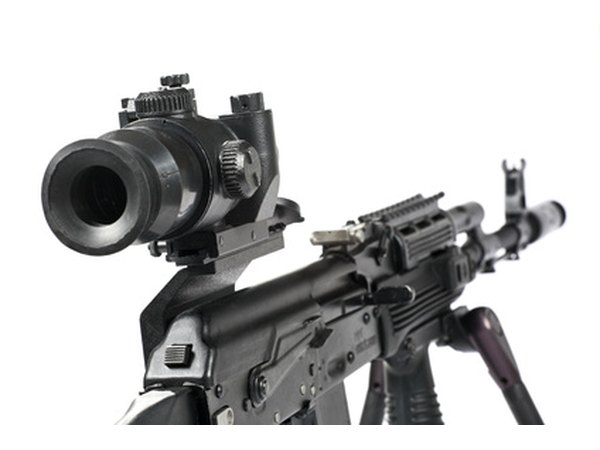 machine gun kalashnikov on the tripod and optical image by Vladimir Melnik from Fotolia.com
Promoted By Zergnet