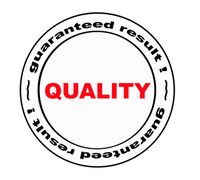 Software Quality Assurance (QA) training and certification provides opportunities for participants to develop testing skills and techniques. The International Institute for Software Testing promotes software testing tips and offers free seminars in addition to providing on-site and online training alternatives for software development QA professionals. Training prepares professionals to conduct quality assurance and quality control activities, to define test processes and strategies, to perform regression testing and to collect measures for process improvement and reporting.
Features
The International Institute for Software Testing reports that less than 1 percent of test professionals attending their seminars use formal test design techniques, which impedes progress toward achieving quality goals. Software QA training and certification programs ensure that personnel can conduct quality and assurance control activities in order to make sure software systems function as expected. Programs provide instruction on producing form test design techniques, which enable adequate testing on all supported platforms.
Benefits
By becoming a certified professional, such as a Certified Software Test Professional or Certified Test Manager, a software QA professional can gather complete requirements necessary for comprehensive testing, separate test data from test procedures (typically scripts) and track test execution progress so that code changes can be made to fix problems found. Learning to use tools such as HP Quality Center software allows software QA professionals to prioritize testing based on risks, to manage manual and automated tests and to analyze data to determine if the product is ready for production.
Function
After completing training, participants must receive 80 percent or higher on the final exam to receive certification. Certification usually lasts for 3 years, and then participants must obtain recertification. Certification training ensures that software QA personnel know how to utilize the appropriate software testing tools to produce high-quality applications efficiently. Training produces graduates who can perform consistent, repeatable processes for managing software quality processes and procedures.
Requirements
Prerequisites for software QA professional certification typically include a high school diploma and at least 1 year of job experience. Training programs can be offered both on site and online.
Content
Topics usually include an overview of Agile software development methodologies, which are based on iterative development done by collaborative teams, allowing for rapid development and delivery. Courses cover how to record and run tests, add synchronization points and verify steps. Additional topics include how to use debugging tools to troubleshoot tests and report problems. Details such as how to use a script language programming interface such as Visual Basic Script to manipulate applications for testing are also covered.