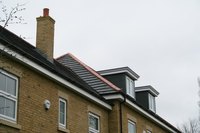 Purchasing a property can be a difficult process, and in high-cost areas many people who want to buy property for themselves cannot do so, due to the cost of a down payment and the resulting loan. Certain processes have been created to help these people buy houses anyway, and one of the most popular is the shared equity agreement, which minimizes risk and is common between family members or friendly investors.
Definition
In a shared equity agreement, the ownership of the property is literally split between two owners. How the property is split depends on the state and their specific title requirements, but typically both parties retain certain rights to the property. One party is known as the investor, and one as the occupier.
Investor
The investor is the party with the money who helps purchase the property itself. The investor will typically pay for at least the down payment, although some investors will go a step farther and also pay for other things, including repairs and loan payments. The details differ based on the precise agreement, but the investor does not live in the house or personally take care of it.
Occupier
The occupier is the party in the agreement who lives at the property and maintains it. Generally, the occupier is the person who wanted to buy a house in the first place, but did not have enough funds to make it possible. The investor supplies the necessary funds, and the rights to the property are split between them. The investor allows the occupier to live on the property as though they own it, with certain conditions.
Rent
To qualify for tax deductions and associated write-offs, the investor must require the occupier to pay rent. Typically, this rent is low or is used to the advantage of both parties. Often the investor will use the rent to make payments on the loan for the house, or to help repair or maintain the property, or pay for property taxes and insurance.
Considerations
Both parties must be willing to enter a shared equity agreement. When the house is sold again, both parties benefit from an increases selling price and the profits are divided as long as the house appreciated in value. If the house depreciates, the investor loses the most money. The occupier must also be trustworthy enough to keep making payments on the loan or the rent for the property. Otherwise, the investor may have to foreclosure, a long and costly process.