Shingles is another name for a skin condition called "herpes zoster." It is an infection that results in the reactivation of the same virus that causes chicken pox. Shingles is very contagious; contact with individuals--babies and pregnant women in particular--who have not received the chicken pox vaccination, varicella, is strongly discouraged.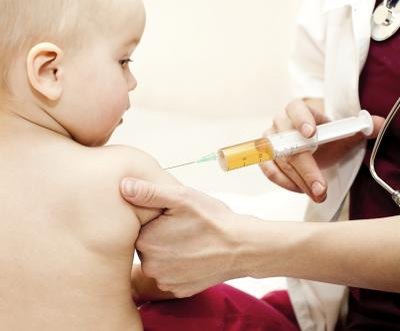 What Is Shingles?
Shingles is a skin infection caused by the varicella-zoster virus, otherwise known as the chicken pox virus. Anyone who has had the chicken pox in the past may develop shingles. The chicken pox virus never completely goes away after its initial outbreak, remaining inactive in the nerve roots near the spinal cord.
A shingles outbreak occurs when the chicken pox virus reactivates, usually due to stress or a weakened immune system. Most people do not suffer further complications from their bout with shingles.
Shingles is very contagious. If someone who has never had chicken pox or the chicken pox vaccine varicella comes into contact with a person currently battling a shingles eruption, the results could lead to an outbreak of chicken pox.
Symptoms
As the virus is reactivated in the nervous system a rash begins to form near the affected nerve endings. This rash begins as red blotches, which develop into itchy, painful blisters. The rash most commonly appears on the chest, abdomen and upper facial areas. The rash itself may last two to four weeks, but the pain associated with the virus may last longer.
Risks for Babies and Pregnant Women
Shingles, in its active blister stage, is very contagious. Pregnant women who have never had an outbreak of chicken pox are advised to avoid people with shingles. Contact with active shingles may cause chicken pox.
A pregnant woman who contracts chicken pox within the first 30 weeks of pregnancy risks causing congenital malformations in her unborn child, although this risk is deemed very rare. A pregnant woman who contracts chicken pox late in pregnancy, 5 to 21 days before giving birth, may pass the virus along to her unborn child. Sometimes these babies are born with chicken pox or develop a case within a few days after birth.
The diagnosis for a healthy baby born with chicken pox is very good. The baby is likely to have received antibodies from its mother through the placenta, thus lessening the chance for serious side effects. The risk of complications is greater for babies with a weakened immune system. In this case a pediatrician would administer a shot of varicella zoster immune globulin (VZIG) containing natural chicken pox antibodies.
Parents of babies and young children who contract chicken pox and have not yet received the chicken pox vaccine are generally advised to let the chicken pox run its course. The exception would be those with a weakened immune system, in which case VZIG would be administered to reduce the risk of complications.
Vaccines
The chicken pox vaccine varicella is not recommended for pregnant women or women planning to become pregnant within four months of vaccination. As of 2010 the Centers for Disease Control and Prevention (CDC) recommends that all children receive two doses of the varicella vaccine, first recommended dose to be received at age 12 to 15 months, second recommended dose at 4 to 6 years.
According to CDC statistics, 99 percent of children who received both doses are immune from an outbreak of chicken pox. The CDC also advises that individuals who have received the varicella vaccine are still susceptible to a herpes zoster (shingles) outbreak, though any outbreak is normally mild and lacking in any serious complications. The CDC also recommends Zostavax, the vaccine for shingles. Zostavax is recommended for adults, age 60 years or older, who have already had chicken pox and plan on coming into contact with pregnant women and babies under 12 months.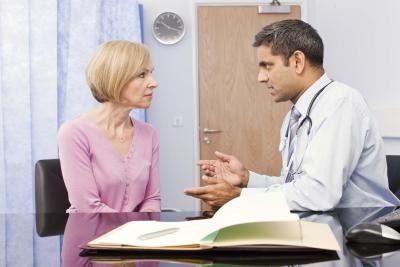 Prevention
It is strongly urged that pregnant women and babies who have not yet received the chicken pox vaccine avoid anyone who has or recently had a shingles outbreak. A blood test is available to determine whether or not a pregnant woman has contracted chicken pox in the past. If it is determined that a pregnant woman has never had chicken pox her doctor may advise the pregnant patient to avoid crowds and close contact with strangers. A warning for grandparents as well--an unexplained rash may mean shingles--check with your doctor before coming into contact with your grandchild.