Mental hospitals are important services for people who are desperate for help and suffering from mental illness. Sometimes mental illness hospitals and centers combine mental illness treatment with mental retardation treatment. The state of Texas has numerous professional and well-maintained facilities for people in several counties. The main goal of these centers is to diagnose, treat and return their patients to a stable, functioning condition in the world.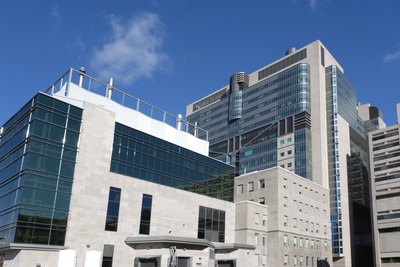 Timberlawn
Located in Dallas, Texas, Timberlawn is an integrated system of psychiatric and substance abuse services for adults, adolescents and children. Timberlake has existed since 1917. Publications such as US News and World Report recognize it as one of the top treatment centers in the country. It uses individualized patient plans to accommodate and treat each patient. It offers programs to treat trauma, geropsychiatry (dealing with mental illness in the elderly) and dual diagnosis. It also has inpatients programs, intensive outpatient programs and regular outpatient programs in addition to workshops. Timberlawn is located at 4600 Samuell Boulevard, Dallas, Texas, 75228-6827; (214) 381-7181.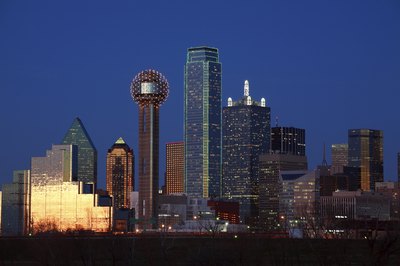 Laurel Ridge
Laurel Ridge Treatment Facility is a 196-bed psychiatric hospital. It is in a campus-style facility located on 18 acres in San Antonio, Texas. It offers behavioral health care for children, teens and adults. The facility offers adolescent and adult chemical dependency programs, as well as a residential program for sexually reactive disorders involving healing from sexual abuse. Admission criteria depend on age and on the selected program. Laurel Ridge is loacted at 17720 Corporate Woods Drive, San Antonio, Texas 78259; (210) 491-9400.
North Texas State Hospital
North Texas State Hospital is a mental health care facility with two campuses in Northern Texas. One is located in Wichita Falls, Texas and the other is in Vernon, Texas. It provides treatment for mental illness and retardation. Combining the two campus areas, the North Texas State Hospital is the largest mental facility in the state. The goals of its psychiatric programs are to diagnose and treat mental illness so that the patient can become functional. Every three years, the facility undergoes inspection from the Joint Commission survey team to remain accredited. It was last accredited in 2007. The North Texas State Hospital at Vernon is located at 4730 College Drive, Vernon, Texas; (940) 552-9901.The other hospital is located as 6515 Lake Road, Wichita Falls, Texas; (940) 692-1220.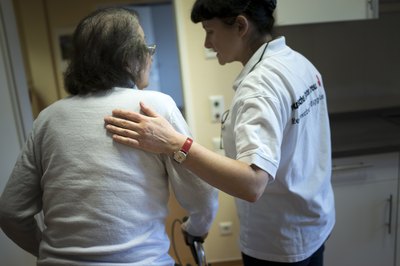 Austin State Hospital
Austin State Hospital (ASH) provides mental health care to 38 counties in central Texas. Located in Austin, Texas, the focus of its treatment is to pinpoint the psychiatric illness, treat it and return patients back into a functional lifestyle. ASH provides care with three different services: Adult Psychiatric Services, Specialty Adult Services and Child and Adolescent Psychiatric Services. The hospital offers specialized care such as assessment, evaluation and treatment, including psychiatry, nursing, social work, psychology, education/rehabilitation services, nutrition and spiritual care. In 2006, the hospital was awarded the Gold Seal of Approval by Joint Commission on the Accreditation of Healthcare Organizations for its work in the communities it serves. ASH is located at 4110 Guadalupe Street, Austin, Texas, 78751-4223; (512) 452-0381.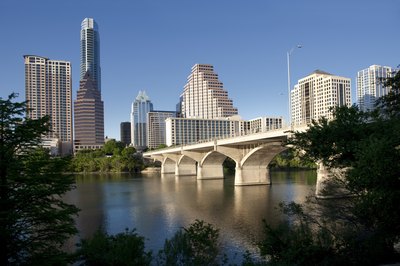 Rio Grande State Center
The Rio Grande State Center (RGSC) has been serving the Rio Grande valley since 1956. It offers inpatient mental health services and long-term mental retardation services. The Joint Commission also accredits RGSC. It was last accredited in 2008. The hospital focuses on safe and proper care and treatment, patient rights, patient treatment, medication management and infection control. There is a 55-bed psychiatric facility servicing the counties of Brooks, Cameron, Duval, Hidalgo, Jim Wells, Kenedy, Kleberg and Willacy. There is also a 75-bed residential area for patients with mental retardation, which treats the counties of Brooks, Cameron, Duval, Hidalgo, Jim Wells, Kenedy, Kleberg, Willacy, Jim Hogg, Starr, Webb and Zapata. It also has an outpatient clinic that serves several communities in the Rio Grande valley. The RGSC is located at 1401 South Rangerville Road, Harlingen, Texas, 78552-7638; (956) 364-8000.