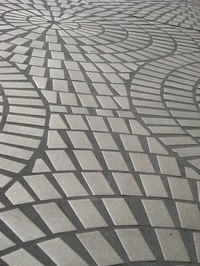 Levels of generality is a means within the social sciences by which variables are grouped according to the number of particulars they can contain. A low level of generality are those variables that are to be explained, such as the functioning of individuals in various conditions. Higher levels of generality are those things that, in general, are meant to do the explaining, things such as culture or social class. Low levels of generality are more individual and more specialization, while higher levels of generality are more stereotypical.
History
The understanding of generalities are connected with the understanding of abstraction--to what extent can knowledge be based on taking what is common from a series of observable items. Plato built an entire metaphysics on the reality of these general notions. In modern times, the approach has been to construct general ideas from more specific observable things. The scientific method ideally tries to come to increasingly abstract levels of generality from the observation of the relationships among individuals.
Significance
The significance of levels of generality derives from both assumptions about the world and how a person can know about it. The realist position holds that high levels of generality are productive of observable things, while the empiricist position holds that high levels of generality are largely creations of the human mind coming to grips with the diversity of sense impressions. Geometry relies on the former approach, the social sciences on the latter.
Effects
Speaking generally, an approach to the world that depends on a high level of generality is a more ideological, dogmatic approach that holds individual things derive from general ideas and hence, fit into them. A more skeptical, liberal approach holds that general ideas do not exist in their own right, and must be created by researchers observing relations among individuals and, without bias, creating generalities through the application of rigorous testing methods.
Misconceptions
It is very difficult to hold a completely open, empirical view about reality. All human beings come to the study of social or scientific objects with certain biases. At the very least, people use general ideas to decide what is worth studying and what is not. Many idealists and rationalists (those who believe in the reality of general ideas) will challenge empiricism by holding that empiricism itself brings many general ideas to its study of things. These might include general ideas about how people come to know things, assumptions that generalities are creations and hence artificial, and the idea that human perception actually picks up what is "out there," rather than projecting its own desires onto reality.
Insight
It is reasonable to hold that the empiricist approach to generalization is just as dogmatic as the idealist/realist approach. Objects that we might hold as "individual" such as trees are, in fact, collections of other individuals (such as the chemicals the tree is made from, its organic properties, etc) reducible only to force and power. Even the most "obvious" of individual things are in fact high levels of generality. Can an individual human being be considered an "individual" thing, or is it in reality a complex of emotional, intellectual, personal and organic individual objects and forces wrapped in a package that we call an individual?