The EKG test is an effective tool at measuring basic functionality in all areas of the heart. Abnormalities in EKG results may point to specific problems in cardiac function. However the EKG test is limited in scope due the specific nature of its data. Many conditions do not affect the electrical charges of the heart which an EKG measures. When present, EKG waves with abnormal amplitude help cardiologists direct their investigation to determine the actual problem and treatment options.
P Wave
The EKG test measures electrical conduction through all stages of the heart beat. This process is divided into several distinct waves, each referencing a particular moment during the cycle of a single beat. The P Wave is the first wave, and occurs at the beginning of a heart beat. P Waves shorter than 2 mm or greater than 3 mm are said to have abnormal amplitude. The causes for this irregularity are widespread and treatment varies depending on the source of the problem.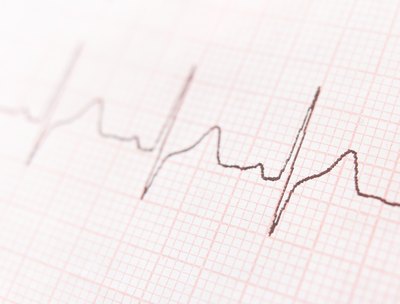 Treatment
When treating cardiac problems, the underlying condition is addressed rather than the EKG measurement. Abnormal P Waves in EKG testing can result from a variety of conditions, or may be benign. The P Wave itself is not a problem requiring treatment but may help diagnose a particular condition. After evaluating the characteristics of a P Wave in relation to other factors, treatment for the cause of the abnormal wave may be suggested.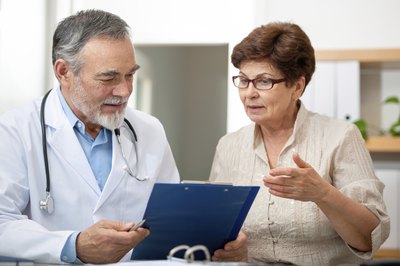 Atria
Every beat begins by an electrical charge supplied by the atria, which then moves down into the ventricles and creates other waves. Thus the P Wave, in its most direct interpretation, measures characteristics of the right and left atrium. If the electrical conduction takes longer than normal and presents an abnormally large P Wave, this may indicate an enlarged left atrium. Enlarged atria cause a variety of symptoms, many of which are benign. To treat flutter and fibrillation, medication and minor cardioversion shock therapy are used.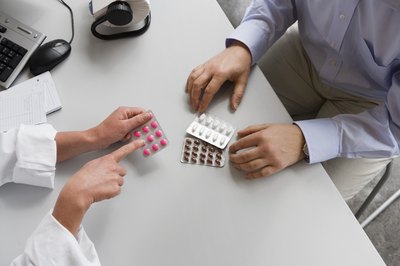 Blood Pressure
While enlarged atria are a common cause of abnormal P Waves, many other conditions affect this part of the EKG measurement. Cor pulmonale (a form of hypertension) can display an abnormal P Wave when an imbalance occurs between the right and left sections of the heart. Treatment for this condition often consists of medication, blood thinners, and supplemental oxygen. In extreme cases, a heart defect may be at the source of the problem, and surgery or even heart transplant is necessary.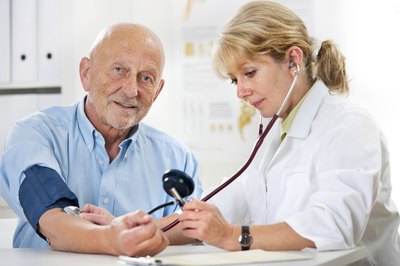 Conduction Defect
It is important to note that abnormal P Waves are often a symptom of poor electrical circulation in one area of the heart which affects testing only and does not necessarily imply an actual cardiac problem. These conduction defects can easily register on an EKG since electrical conduction is the only source of data in these tests. But such defects in electrical measurement do not always present from compromised cardiac function.