Although we often dispose of waste by simply contracting out to removal services, the type of waste disposal system our community uses has a large impact on the environment and our health. Even with federal oversight on waste management, wastes can still pollute the ground, air and water. Some disposal systems are so dangerous that they are now banned.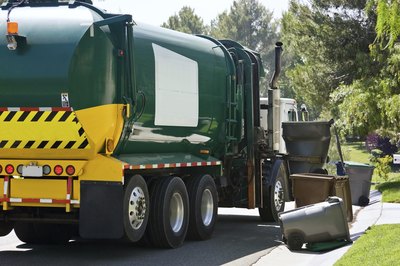 Identification
Waste disposal systems facilitate the removal of solid waste, also known as trash and garbage from homes, industry and business. Systems can store, reduce and/or recycle wastes, preferably in that order, according to the Environmental Protection Agency's Municipal Waste website. In addition, disposal systems attempt to facilitate the transfer of waste in the most environmentally sound and safe way.
Features
Before waste disposal systems reduce or destroy waste, steps must be taken to reduce the amount of waste, according to the EPA. Common ways for business and industry to reduce waste involves redesigning packaging to reduce the amount of material needed. Storage or destruction is then monitored by the EPA and local regulatory offices.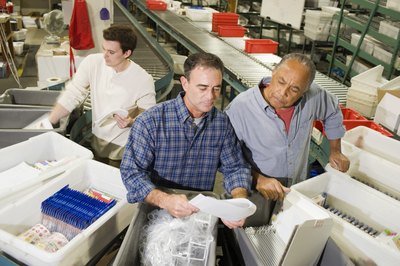 Types
Although many variations may exist, waste disposal systems come in three main varieties: transfer stations, landfills and combustion facilities. Transfer stations are usually just trucks that transport waste to landfills and combustion facilities. Landfills are essentially just large, but heavily monitored and specially designed land plots with lining to catch any leaking material. Combustion facilities burn biological waste through incineration; materials with high melting points--such as metals--usually cannot be incinerated.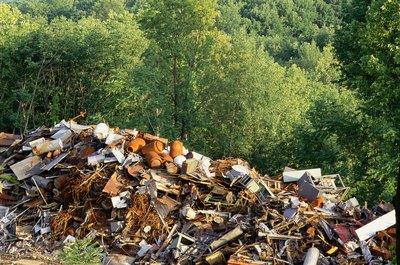 Considerations
Although the EPA usually monitors very carefully waste disposal systems, they still have some negative effects on the environment. Hazardous waste can make their way into landfills where they are not properly cared for and could contaminate the environment and cause health problems. Combustors can pump dangerous pollutants in the air, even with filtration systems installed.
Warning
The EPA banned two fairly common types of waste disposal systems, according to an April 2000 memo: new large-capacity cesspools and new motor vehicle waste disposal wells. The EPA believe that these two types of disposal systems pose too great of a risk to groundwater sources. Systems before the enacted ban may continue to operate.