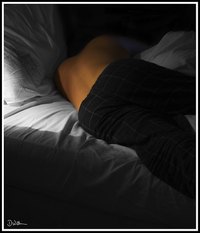 A bad headache with jaw pain are two common symptoms of temporomandibular joint syndrome or TMJ for short. But they are also symptoms of several other ailments. It is important to see a doctor and/or a dentist to determine what is causing the pain. These symptoms usually worsen over time if not treated.
Causes
There are many causes for TMJ, according to the TMJ Association website. They include arthritis, concussion, grinding the teeth or unknown reasons. But headache and jaw pain may also be symptoms of a previously undiagnosed injury to the head, a tooth infection or sinuses that are so congested, they are pressing down onto the upper part of the mouth, making it feel as if there is a toothache when there isn't one.
Identification
Noting any other accompanying symptoms can help your doctor or dentist diagnose the cause of your headache and jaw pain. Other symptoms of TMJ include problems eating because of pain and problems chewing due to damaged teeth. Symptoms of both TMJ and inflamed sinuses (or sinusitis) include feeling aches in the front of the face, behind the eyes and cheeks and down to the jaw. Other symptoms caused by a blow to the head can be dizziness, nausea, coordination problems and confusion.
Considerations
According to Glenn Clark of the University of Southern California Dentistry School, constant stimulation of the trigeminal nerve in the head can cause it to misfire even though nothing is wrong. Also, if one part of the nerve is indicating pain (say, in the jaw) the rest of the nerve may be activated, sending pain signals to the brain all throughout the jaw and the head. (See References 2)
Diagnosis
The TMJ Association also notes that you most likely will have to go to both a doctor and a dentist and have them work together in order to come up with a diagnosis. To be sure there isn't a skull fracture that could be causing the pain, doctors may insist that you get X-rays, a CT scan or an MRI. A small endoscope may be inserted up the nose so the doctor can try to discover the problem. Doctors and dentists will also need to physically check you and go over your medical history.
Treatment
Treatment of headache and jaw pain varies greatly according to the cause. Painkillers and antibiotics are given if infection is suspected. Prompt tooth extraction or a root canal may be necessary for tooth infections. Eat soft foods and use a cool compress to help numb the worse of the pain. Surgery is done only as a last resort for cases of TMJ or chronic sinusitis. In cases of teeth grinding, you can wear a dental appliance to prevent further damage.