A career in neurobiology can take the aspiring science professional into manufacturing, private industry, hospitals, laboratories and classrooms. Their primary responsibilities and how much they earn varies, according to the work environment and goal. Depending on the focus and education level, a career as a neurobiologist can be financially rewarding.
(Alexander Shirokov/iStock/Getty Images)
Neurobiologists, also referred to as neuroscientists, are medical scientists specializing in neuroscience. The field can include a number of different career paths, including research and analysis, teaching, product development and engineering. Working in the private sector, academia and industrial industry, neurobiologists can develop treatment for medical conditions, advance medical knowledge to create new fields of scientific study through research tools and techniques, and educate aspiring college students in neuroscience.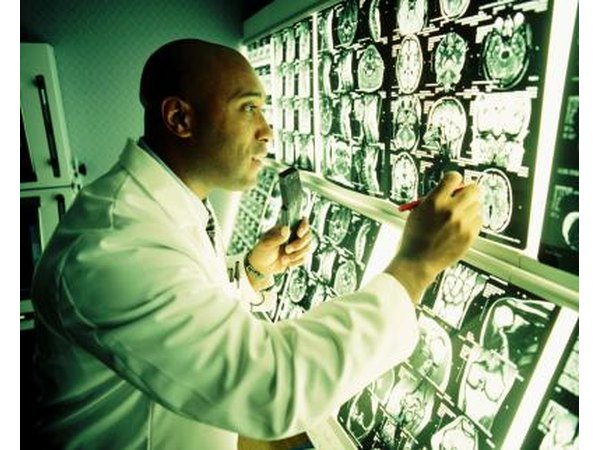 John Foxx/Stockbyte/Getty Images
Neurobiologists study the anatomy and physiology of the nervous system. As a neurobiologist, you will conduct research on problems and issues linked with the development, behavior and learning of humans by studying brain function. Salary, educational requirements and experience for career neurobiologists will vary, depending on job function, but the basic skills required for this career choice typically include excellent analytical and problem-solving skills, with a strong academic background in natural sciences like biology and physiology. Strong mathematical aptitude is also a strong asset.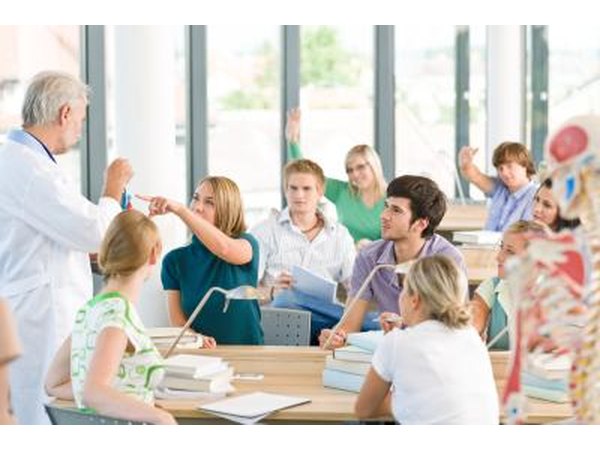 CandyBox Images/iStock/Getty Images
According to the Society for Neuroscience, program graduates with a doctorate can earn anywhere from $68,900 to $75,000 a year to start. While biotechnical and biomedical industries offer good salaries with advancement opportunity, stock options and additional benefits, you will also find opportunity in medical schools, academic institutions and private business. Positions requiring only a bachelor's degree will pay less than jobs requiring a Ph.D.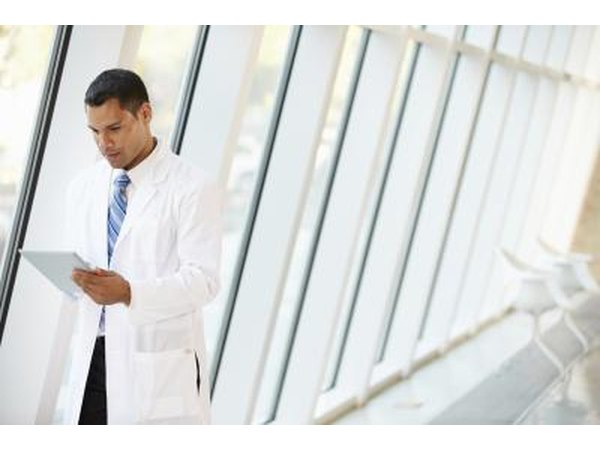 Catherine Yeulet/iStock/Getty Images
In a report on salary information for university faculty, Stanford reported professors in neurobiology can earn from $110,000 to $255,000 in annual salary. To begin as an assistant professor at an academic institution teaching within the neuroscience specialty, you need a Ph.D. or an M.D. in neuroscience, biology or physiology, with a record of scientific achievement at the research level. Depending on the focus of the institution, you will be asked to share your research expertise in neuroscience issues like neurogenetics. Experience securing funding for your own research programming is desirable.
Sneksy/iStock/Getty Images
According to the Bureau of Labor, about 34 percent of medical scientists are employed in colleges and university, with 28 percent working in scientific research and development firms and 12 percent employment in pharmaceutical and medicine manufacturing. According to May 2006 data, scientists in the pharmaceutical manufacturing industry earned an average of $82,640 annually while research scientists in engineering and life science research facilities earn about $71,500 a year. As a neurobiologist working in a medical or hospital facility, you can expect to earn approximately $64,700 annually as a research scientist. In the academic environment, medical scientists have a reported annual salary of $44,600.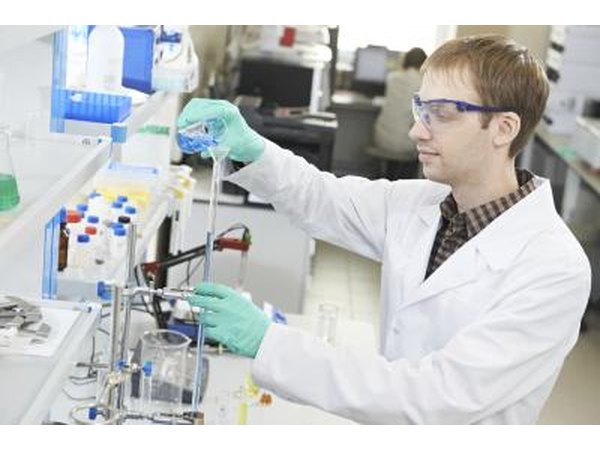 Dmitry Kalinovsky/iStock/Getty Images
Promoted By Zergnet