A histamine reaction can be triggered by a vast number of allergens including, pet dander, mold, and dust mites. Certain types of foods and insect bites can also aggravate the body's immune system and cause a histamine reaction. Some of these reactions can be so severe, a call to 9-1-1 may be necessary.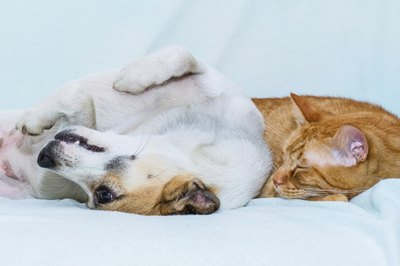 Inflammatory Histamine Reaction
Histamines are small molecules that are released by the body's immune system in response to allergens. According to MedicineNet.com, histamines make the blood vessels in the body larger in size and easier to penetrate. This makes it easier for excess fluid to enter the skin and cause swelling. The increased size of the blood vessels also causes a reddening of the skin.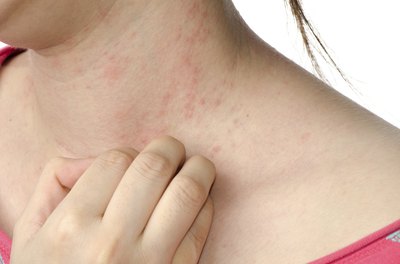 Asthmatic Histamine Reaction
Smooth muscle contractions are the result of another type of histamine reaction that induces asthma. The Department of Biology, Davidson College of North Carolina explains that the contractions affect the muscles of the neck which results in breathing difficulties. An asthmatic histamine reaction also causes the neck muscles to constrict which can lead to shortness of breath and the complete closure of the trachea. When this happens it is considered an emergency requiring immediate medical attention.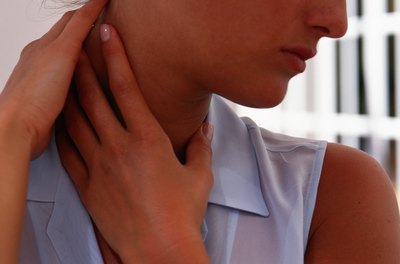 Anaphylaxis
Anaphylaxis is an exaggerated histamine reaction that can be quite serious and sometimes even life threatening. The American Academy of Physicians (AAFP) reports that a patient that has this type of histamine reaction may experience shortness of breath, wheezing, edema and airway obstruction. He may also experience gastrointestinal disorders as well as, headache and sinus trouble. The symptoms of anaphylaxis come on rapidly and require emergency management by a health professional.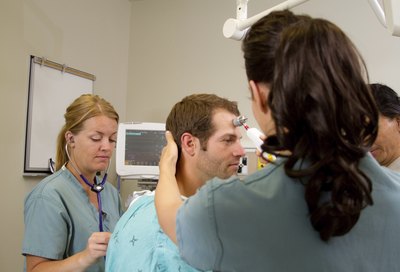 Receptors
Alpha Online explains that histamines can trigger special receptors known as H1 and H2 receptors. The H1 receptors are responsible for causing the headaches, swelling, skin sensitivities and respiratory responses that are associated with the inflammatory and asthmatic histamine reactions. H1 blockers known as "antihistamines" are used to block H1 receptors and relieve the symptoms associated with allergic response. But there is yet another type of histamine reaction that can be triggered—gastric histamine reactions set in motion when H2 receptors are triggered.
Gastric Histamine Reactions
When histamines trigger H2 receptors, the result is an increase in gastric acid. Too much of this acid can irritate the lining of the digestive system and cause painful ulcerations. John Fry and Gerald Sandler, authors of the book "Common Diseases: Their Nature, Presentation and Care" reveal that medications such as diazepam and cimetidine are commonly used to block H2 histamine reactions and inhibit the build up of excess gastric acid.