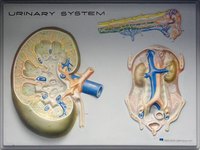 If you're beginning to experience more trips to the bathroom than usual it may be a cause for concern. While causes such as pregnancy may be a good explanation for this development, an underlying cause such as a urinary tract infection is a reason for you to see a physician.
Excessive Urination
On average, a person can hold their urine for two hours before voiding. At night, you should be able to hold your urine for six to eight hours. If you find that you are voiding every 15 to 20 minutes during the day or need to use the restroom more than twice at night, this could be a sign of trouble. Whether you experience frequent urination during the day or night, it is time to schedule an appointment with a physician.

Possible Causes
Most causes for frequent urination are the result of a urinary tract infection (UTI), which are often accompanied by foul-smelling urine. According to the Mayo Clinic, you may also have a fever, pelvic pain, and a burning sensation when urinating. Other possible causes can include bladder issues, prostate problems, a weakening of your bladder muscles, diabetes or kidney disease.
Other Warning Signs
Frequent urination can be a warning sign for underlying medical problems. According to the Mayo Clinic, using the restroom more frequently could be an early sign of bladder cancer. If you notice that you urinate more yet the amount of fluid is scant, it could indicate diabetes.
Seeing a Doctor
If you begin to develop a strong need to urinate, a weak urine stream or an involuntary loss of urine you should see a physician. Other abnormal symptoms, such as cloudy or bloody urine, difficulty starting urination, a discharge from the vagina or urethra, groin and side pain, or pressure within your lower abdomen, are also reasons to be checked by a physician.
Possible Triggers
If you are otherwise healthy and still experience frequent urination there are triggers that can cause you to urinate more. Drinking prior to bedtime can cause you to need to urinate frequently. Caffeine and drinking excessively can cause your bladder to respond to the need to go, as the bladder is capable of holding only a certain amount of fluid. If you ignore the need to use the restroom, this may also trigger the response of having to go.