The term admin manager stands for administration manager. This is the manager who keeps the organization operating smoothly and organizes the information management function. Administrative personnel assume the task of supporting other departments and providing documentation organization, product and sales support, and administrative support such as typing, editing, mailing and filing. The administrative staff is highly important in order to keep the other professional positions focused on their primary responsibilities.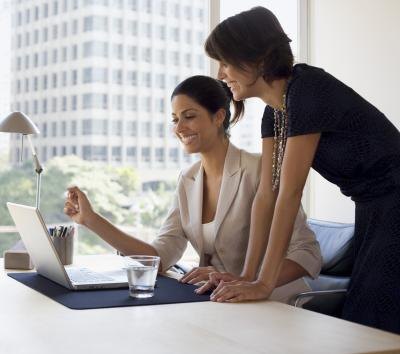 (Creatas Images/Creatas/Getty Images)
The admin manager oversees the administrative staff, which includes secretaries, clerks, typists, coders and back office personnel. The average annual salary is 31% lower that the average salary for all occupations nationwide. The outlook for these positions is expected to grow at the average rate, for all occupations, through 2016, according to the Bureau of Labor Statistics.
Todd Warnock/Lifesize/Getty Images
This is an administrative office job. Most admin managers work out of a private office, not a cubicle, and work in relative comfort. These opportunities are in climate-controlled environments out of the outside elements. These positions generally require business casual dress and require a high degree of professionalism. Admin managers are paid by salary and required to work long hours. They are generally at work before their subordinates and leave after their last employee has gone home. These jobs can sometimes require evening or weekend hours; however, this is not the norm.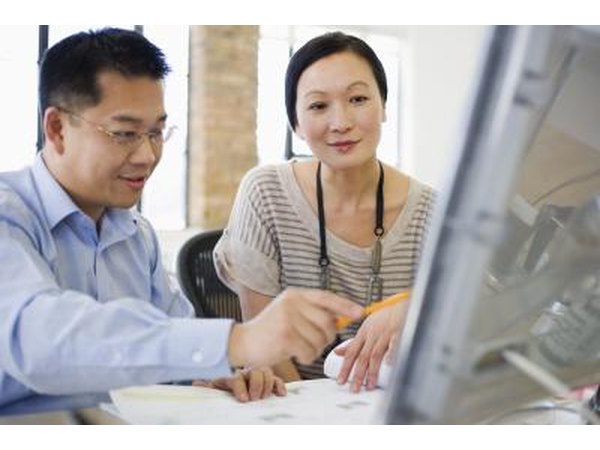 Jupiterimages/Polka Dot/Getty Images
These opportunities generally require an associate's or bachelor's degree in business, human resources or liberal arts. These positions require several years of supervisory and administrative support experience. The most common administrative support groups report to a sales department. Sales departments often have the largest administrative support teams. These jobs require the ability to supervise and review a team of people. The position requires the ability to lead, motivate and delegate work. A good admin manager works alongside his staff. They must know how each job within their area of supervision is done. They must be able to understand and perform each function.
Ryan McVay/Digital Vision/Getty Images
The admin manager provides administrative decision-making, support and leadership. She must oversee the workings of the back office personnel, including all of the clerks, typists, coders and assistants. The admin manager must work at managing the office budget and review the office expenditure often. She must manage the work product and deadlines of her admin staff. The admin manager schedules meetings, answers interoffice inquiries and communicates all operational data to management. The admin manager supports one of several departments within the organization or company and provides support for any and all projects.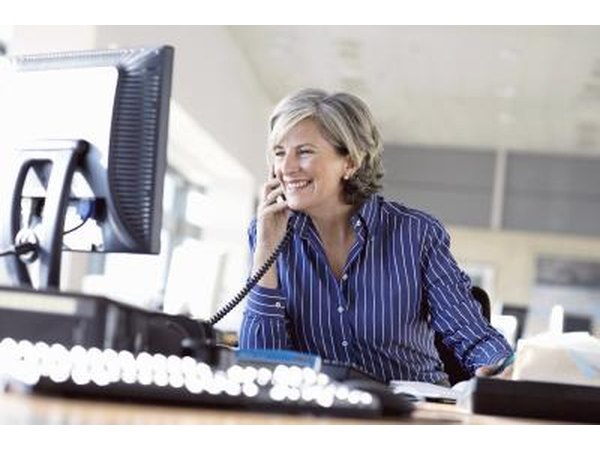 Getty Images/Digital Vision/Getty Images
The admin manager is also responsible for training and evaluating his staff. He must conduct semi-annual or annual employee evaluations and mentor personnel as they grow within the organization. The admin manager must assist in the staffing of the department. He must interview, select and hire new staff. The admin manager is responsible for ensuring that his department is fully staffed and all personnel's attendance is within acceptable limits.
Jupiterimages/Photos.com/Getty Images
Promoted By Zergnet