There is no federal legislation to standardize the enforcement of apartment occupancy laws. Though the Keating Memorandum of 1991 states that a policy of two people to a bedroom seemed sound to the Department of Housing and Urban Development (HUD), there is no language in the Fair Housing Act that directly addresses either the number or relationship of people legally allowed to occupy an apartment.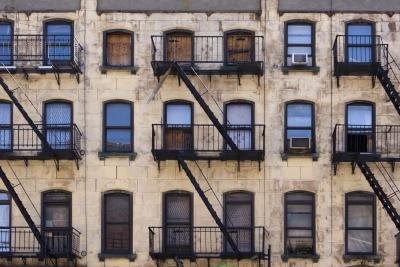 History
The first occupancy law in the United States passed in San Francisco in 1870. The "Lodging House" ordinance mandated 500 cubic feet of space per each occupant of a dwelling. Enforcement of the law largely focused on immigrants in Chinatown. Chinese immigrants made up a large proportion of the city's manual labor. Thirty one years later, the "New York Tenement Act" passed due to the efforts of housing reformers and public health officials. The law not only limited the number of occupants that could legally occupy a dwelling, but also mandated that new buildings have outward-facing windows and indoor toilets.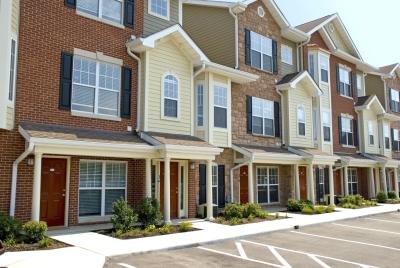 Legislative Foundation
Supporters of apartment occupancy restrictions and laws rely heavily on the assertion that overcrowding has adverse effects on the physical and mental health of those living in such conditions. They allege large numbers of people living in close quarters threaten public health by heightening the opportunity for the rapid spread of communicable diseases and illnesses, such as colds and flu, but the science is ambiguous. Studies disagree as to whether the occupant density of an apartment has any adverse effects whatsoever. The "State of the Nation's Housing: 2003" report finds, however, that when overcrowding is considered an inherent condition of substandard housing, it is agreed the ensuing health problems are primarily the result of problems such as broken plumbing, inadequate heating/cooling systems and/or faulty wiring.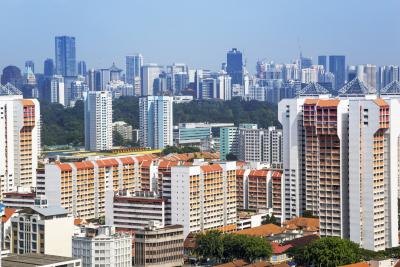 Controversy
In clarifying the federal Fair Housing Act's exemption for reasonable occupancy restrictions, Tim Iglesias asserts that the numerous judicial misinterpretations of 1988 Fair Housing Act Amendments for "reasonable" governmental occupancy undercut federal protections against housing discrimination, particularly for Asian and Hispanic families. Studies commissioned by the U.S. Department of Housing and Urban Development found that familial housing preferences vary widely among cultures. The science is inconclusive on the effects of "over-crowding," and dissenters maintain that dwelling occupancy laws are designed and enforced to limit where large and largely poor families can live.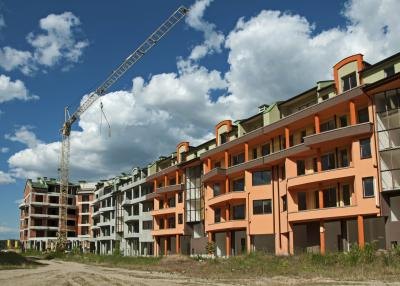 Considerations
While many states and municipalities have apartment occupancy laws on the books, just as many do not. The legalities in the neighboring towns may be very different and most primarily leave occupancy restrictions up to property owners and managers. Apartment A may regulate occupancy according to the guidelines set forth in Keating – two persons per bedroom. Apartment B may modify those standards to not include small children in their occupancy count, and apartment C may adhere to the Building Officials and Code Administrators (BOCA) guidelines that state, "Every dwelling unit must contain a minimum gross floor area not less than 150 square feet for the first occupant and 100 square feet for each additional occupant. Every room occupied for sleeping purposes by one occupant shall contain at least 70 square feet of floor area, and every room occupied for sleeping purposes by more than one person shall contain at least 50 square feet of floor area for each occupant." Tenants have little recourse in apartment occupancy disputes unless they can prove that enforcement will result in discriminatory practices.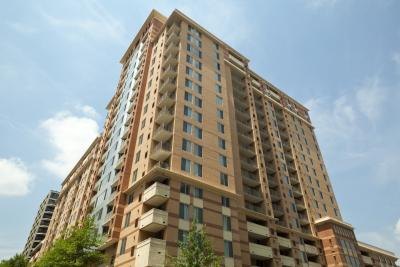 Expert Insight
Ellen Pader, associate professor of regional planning at the University of Massachusetts, states in "Encyclopedia of Housing," "Cross-cultural and historical analysis provide evidence that concepts concerning the preference to share sleeping and living spaces often relate to deeper core values, such as emphasis on individualism or communality." Pader further notes, "The history of occupancy standards follows the prevailing social, cultural, economic and health rationales of particular eras and particular sectors of society; they are the product of socially constructed personal feelings and opinions."