The old adage says "eyes are the window to the soul." Some people take this to heart and believe that you can deduce a person's personality simply by looking at the color of their eyes. Alternative medicine even has an field dedicated to the study of how eyes display a person's health. Although pop culture often uses eye color quizzes to predict your personality for entertainment, some academic study claims there might be a link between personality and eye color.
Identification
People inherit eye color from their parent's DNA. DNA determines the amount of pigment in our eyes and their pattern, according to Sewanee University. You can also accurately predict a child's eye color from the parent's eyes. The brightness of eyes depend on the amount of melanin in eye pigment. Eye color changes as we grow; toddlers often have blue eyes because the body takes a while to start producing melanin.
Personal Meaning
A survey taken by CyberPulse shows that people sometimes correlate certain eye colors with personality traits. It should be noted that this survey does not establish a scientific link between personality and eye color and is for entertainment purposes. Some respondents of the survey chose certain traits for eye colors significantly more than others. Brown eyes, for example, had 34 percent of people associate the color with intelligence. Blue eyes exude sweetness, believe 42 percent of participants.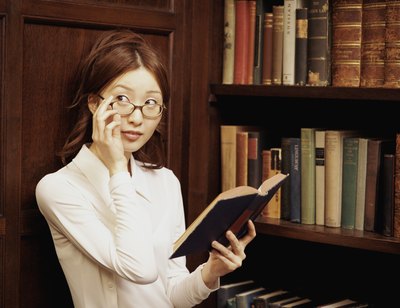 Health
One sector of alternative medicine, called iridology, believes that eyes can reveal certain medical conditions in a person, according to Creighton University's Alternative Medicine website. According to iridology, three different types of eyes exist: blue, mixed and green. An iridologist matches colors with a chart of the eye to make a diagnosis; yellow, for example, means a certain area is getting "sick."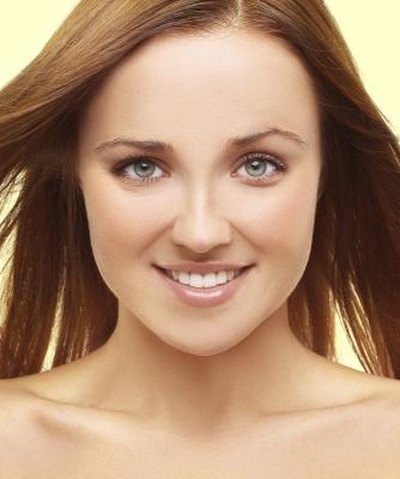 Academic Studies
A study by a Rowan University graduate student showed that the link between personality and eye color may have some potential. Dana P. Huff selected random preschoolers for a behavioral analysis by their teachers. The results of the study showed that blue-eyed children were more socially active than green and brown-eyed children. However, shyness is not a physical trait and social intelligence can be learned, claims Huff.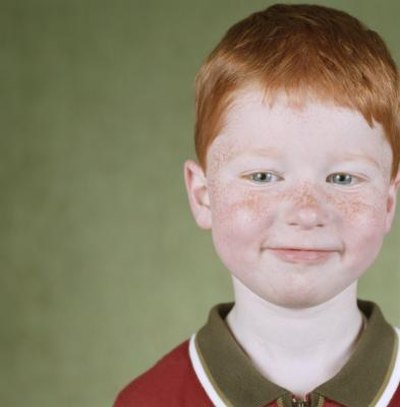 Warning
According to scientific reviews, iridology does not hold much credential within the medical community. Creighton University reports that a 2000 iridology study in "Archives of Ophthalmology" showed that eye color diagnoses are poor medical evaluation tools. A 1979 study in the Journal of the American Medical Association resulted in iridologists incorrectly diagnosing sick patients as healthy in most cases. The medical community advises people to not rely on iridology medical assessments.