Rapid breathing in children can be a cause for alarm among inexperienced parents and caregivers alike. In many instances, rapid breathing in a child is completely normal. If it is accompanied by other symptoms, however, it may be an indicator that the child is experiencing respiratory distress and should be seen immediately by a physician or pediatrician. Symptoms that should give rise to concern include labored breathing, changes in a child's skin color, wheezing and fever.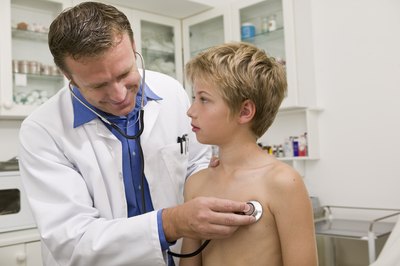 About
Generally, children breathe at a faster pace than adults. According to Children's Hospital Boston, children breathe at a rate of 20 to 40 times per minute. Occasionally they will pause for a moment before they resume regular breathing. This is at a much faster pace than most adults, who breathe at a rate of approximately 10 to 20 breaths per minute. Additionally, it may appear that a child is struggling to breathe to the untrained eye because infants in particular use their diaphragm in order to inhale oxygen into their lungs fully.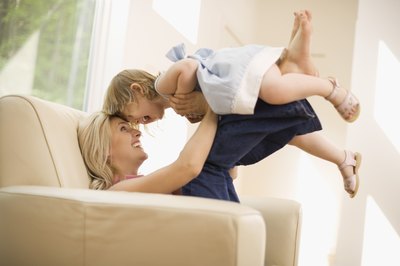 Signs
Very often, true rapid breathing in children is a sign of either respiratory syncytial virus--also known as RSV--or asthma. The signs, according to Children's Hospital Boston, include a child's face changing from a healthy color to a darker mottled red or blue. Blue is an indication that the child is not receiving enough oxygen in her system.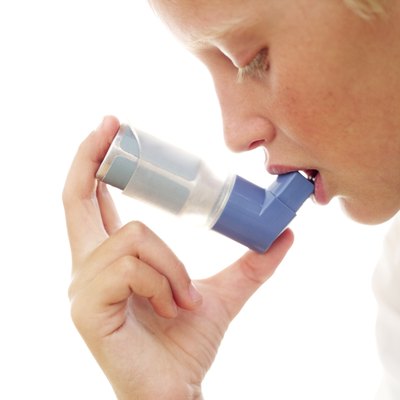 Symptoms
Symptoms are often similar to those of a severe cold, according to the National Health Service, UK. This includes a severely stuffy nose, a runny nose, cough, low-grade fever and a general feeling of malaise or discomfort. Generally these symptoms appear within four to six days of a child being exposed to RSV. For children who are experiencing rapid breathing due to asthma, symptoms include breathing at a high paced rate and they may appear to be hyperventilating. In this case, a child is not breathing deeply enough to allow for oxygen to get fully into his lungs and the bronchi in the lungs may be inflamed.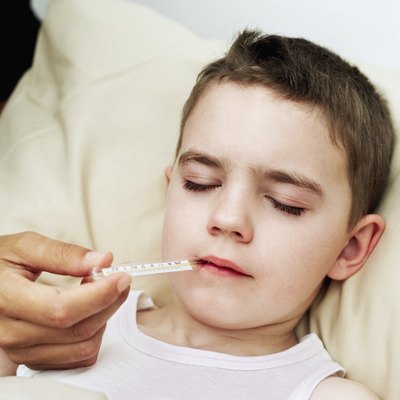 Causes
Almost all young children and toddlers are exposed to the RSV virus at some point and in most cases it is a minor cold-like ailment that disappears within a matter of days, similar to a severe cold. However, according to the National Health Service, UK, there are children in whom the illness develops into bronchitis or pneumonia. For very young children, this can be especially dangerous because their lungs may not be able to quickly recover.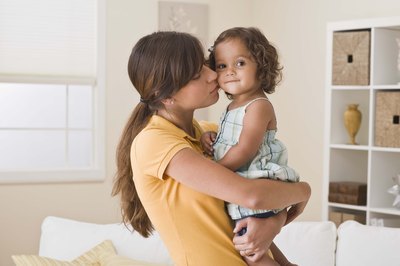 Treatment
Children who have RSV or asthma may be treated with corticosteroids that are delivered via an inhaler or nebulizer. Corticosteroids help with the inflammation that may be present in the lungs and throat. Additional treatment methods include giving a child Tylenol or children's Advil to treat low fever and minor discomforts that are the result of RSV. According to the National Health Service, UK, another treatment for RSV and rapid breathing in children is to increase the humidity in the child's room through the use of a vaporizer or by placing a warm bowl of water near the child's bed.